Atlantic Cod and Tomato Soup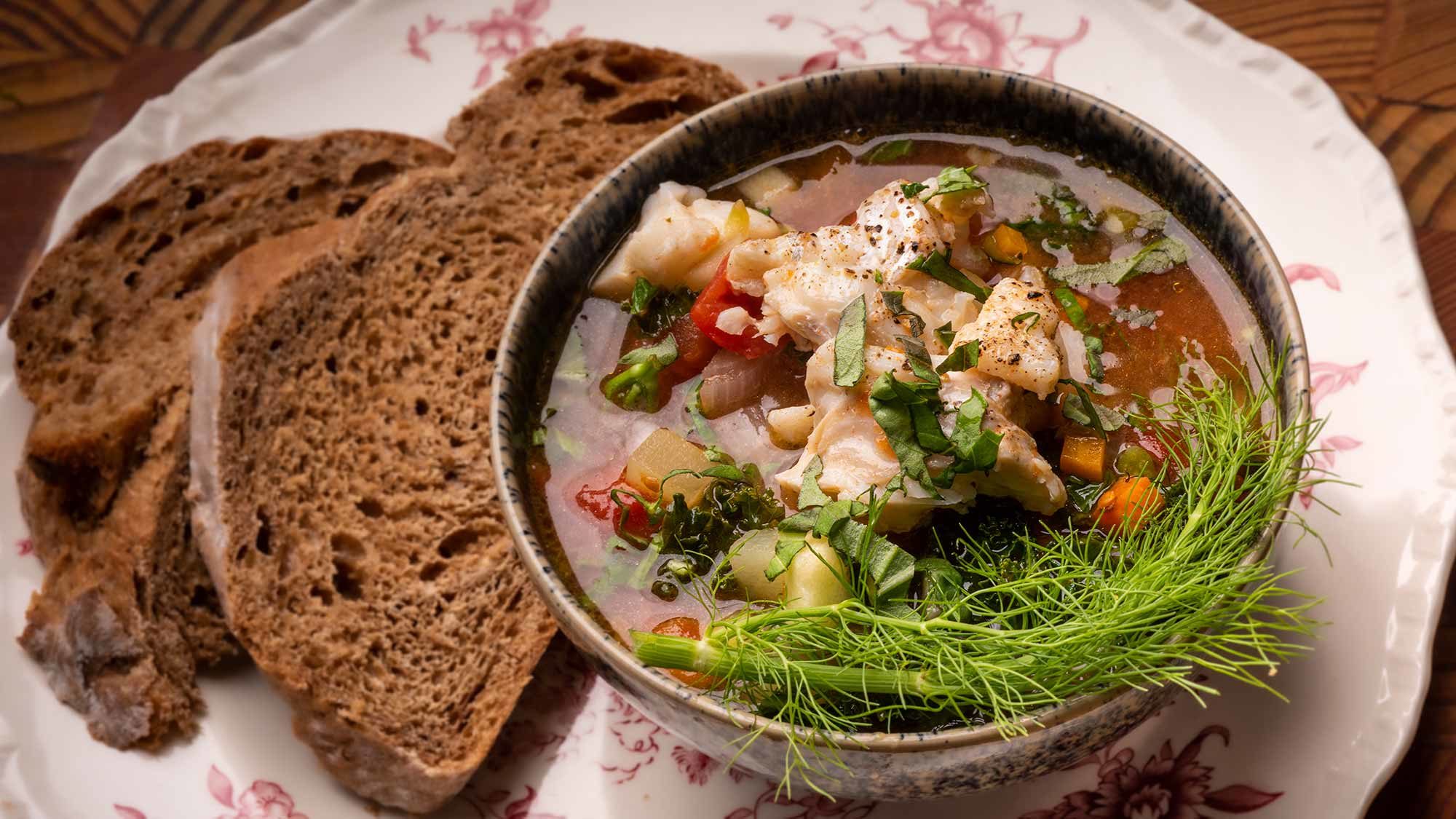 Ingredients
White wine (or substitute with an additional cup of broth if preferred)
2 cups (500 ml)
Celery, chopped
½ cup (125 ml)
Onions, chopped
½ cup (125 ml)
Carrots, chopped
½ cup (125 ml)
Chicken or veg broth
1 cup (250 ml)
Fennel, thinly sliced
½ cup (125 ml)
Kale, thinly sliced
½ cup (125 ml)
Atlantic Cod (or other whitefish)
1.5 lbs
Zucchini, diced
½ cup (125 ml)
Salt and pepper, to taste
Mixed herbs, basil, parsley, cilantro (or your favourites)
¼ cup (60 ml)
Instructions
Reduce your white wine to ½ the volume and lay it aside.
Sautee your onions, garlic, celery and carrots in olive oil until lightly browned. Add a little salt and pepper.
When the vegetables have reached the desired tenderness (several minutes), add in chicken broth and white wine reduction (or 1 cup of broth of choice), canned diced tomatoes, fennel, and kale, and bring up to a boil.
As soon as it comes to a boil, turn down the heat so it is at a low simmer. Add your fish in a single layer along with the zucchini on top of your soup but don't mix it in. Let it come to a boil again and turn it off, cover it and remove the pot from the heat.
To serve, ladle into your bowl, top with fresh herbs, a good squeeze of lemon and fresh cracked pepper.
Recipe created by Chef Lori McCarthy
Substitutions: Flounder/sole, haddock, hake, and redfish would also taste great in this soup.