Baked Turbot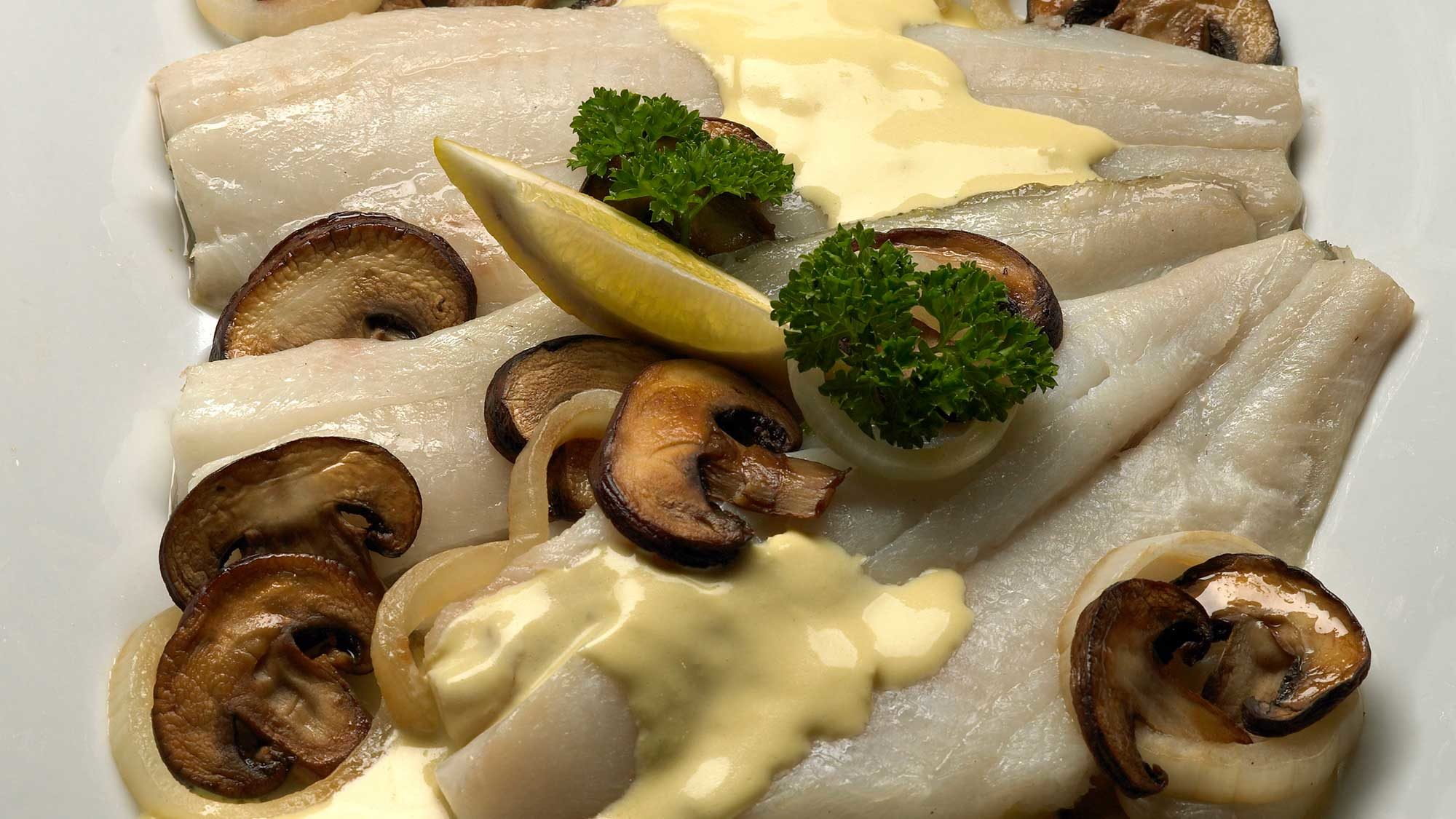 Servings: 6
Ingredients
Olive oil or unsalted butter
1 tbsp. (15mL)
Onions, diced
1 cup (250mL)
Turbot fillets
6 – 6 oz. (170g)
Mushrooms, sliced
1 1/2 cups (375mL)
Lemon juice
1/4 cup (60mL)
35% Whipping cream
1/2 cup (125mL)
Nutritional Values
| | |
| --- | --- |
| Calories | 315 |
| Fat | 18 g |
| Protein | 33 g |
| Carbs | 5 g |
| Sugar | 2 g |
| Fiber | 1 g |
| Sodium | 556 mg |
Instructions
Preheat oven to 375 degrees.
Heat the oil in frying pan and sauté onions until tender. Remove to an oven proof casserole. Place the turbot fillets over the onions. Sauté the mushrooms in frying pan. Layer the mushrooms over the turbot. Sprinkle with salt and pepper. Pour lemon juice over top. Cover dish with foil and bake in the oven for 30 minutes.
Meanwhile whisk together the cream and egg yolks. Heat the fish stock in saucepan until simmering. Slowly pour in the egg yolk cream mixture, whisking continually. DO NOT BOIL. Set aside.
When the fish is cooked, remove onions, fillets, and mushrooms to a platter. Keep warm.
If there is any broth, strain it and add to the cream sauce. Reheat gently and serve with the fish.
Recipe provided by the Province of Newfoundland and Labrador