Coldwater Shrimp Linguine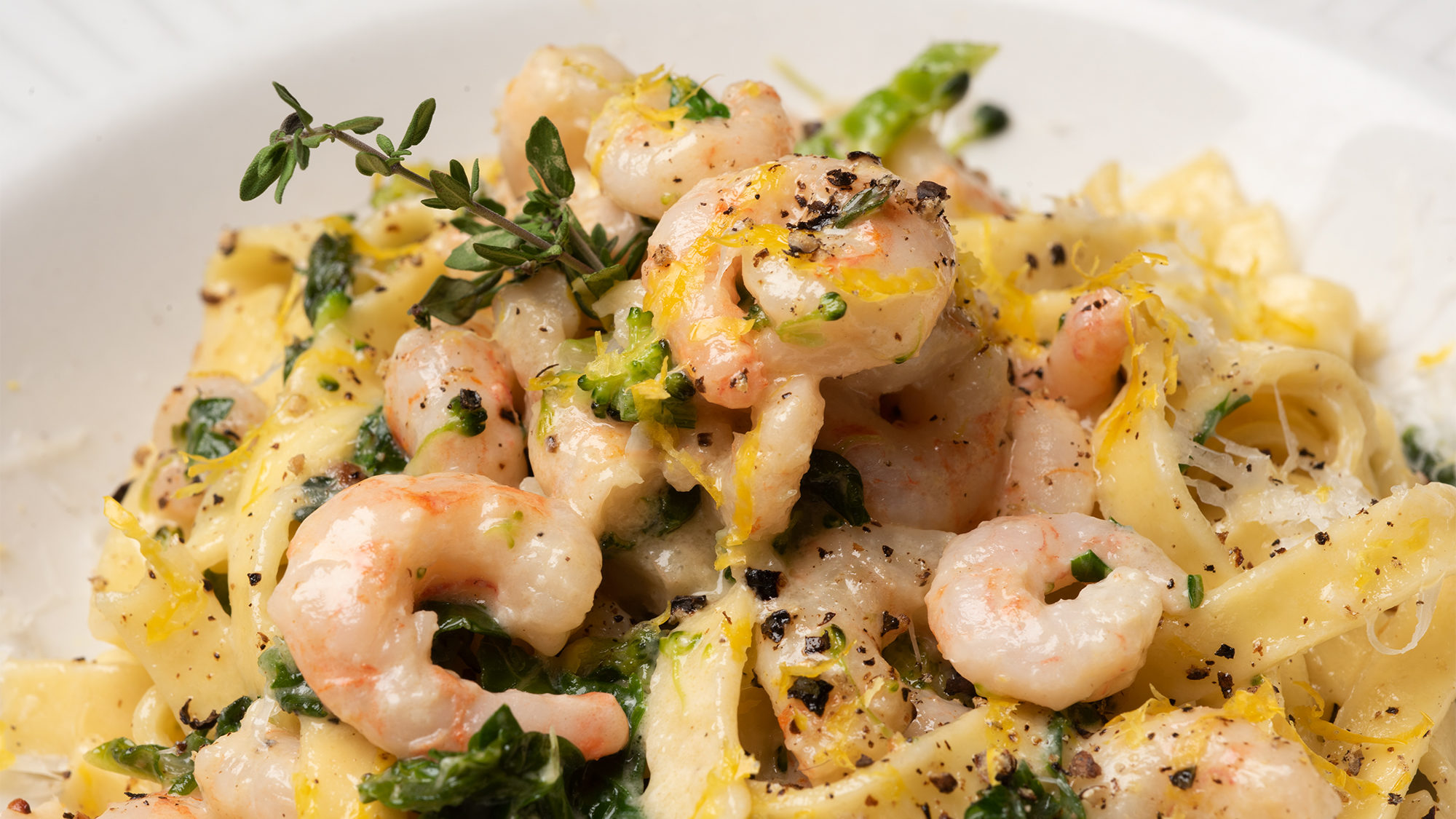 Servings: 2
Ingredients
Vegetable of choice (broccoli cut in small florets, shredded cabbage or shredded kale works great)
½ cup
Heave 35% whipping cream
¼ cup
Chicken or vegetable stock
¼ cup
Coldwater Atlantic Shrimp
1 cup
Fresh uncooked linguine (or dried linguine)
150g ( Dried: 130g)
Fresh herbs (thyme, parsley)
2 tbsp
Fresh grated parmesan cheese
¼ cup
Instructions
Bring a pot of water to a boil for your pasta.
On a low to med heat add your butter and olive oil to pan along with your shallots and garlic, just let it sautee out for a few min. but do not brown. Add your cream, broth, vegetables and reduce by ½ the volume and remove from the heat.
Season your water with salt and boil your pasta and set aside (do not rinse). Fresh pasta only takes 2-3 min so don't cook it until your sauce is reduced.
Add your shrimp and pasta, give it toss and just bring it to heat, just a couple of min. The shrimp are already cooked and you don't want to dry them out so just let it warm up.
Finish with a few zests of lemon, some fresh parmesan cheese and fresh herbs.