Grilled Halibut Salad on Sourdough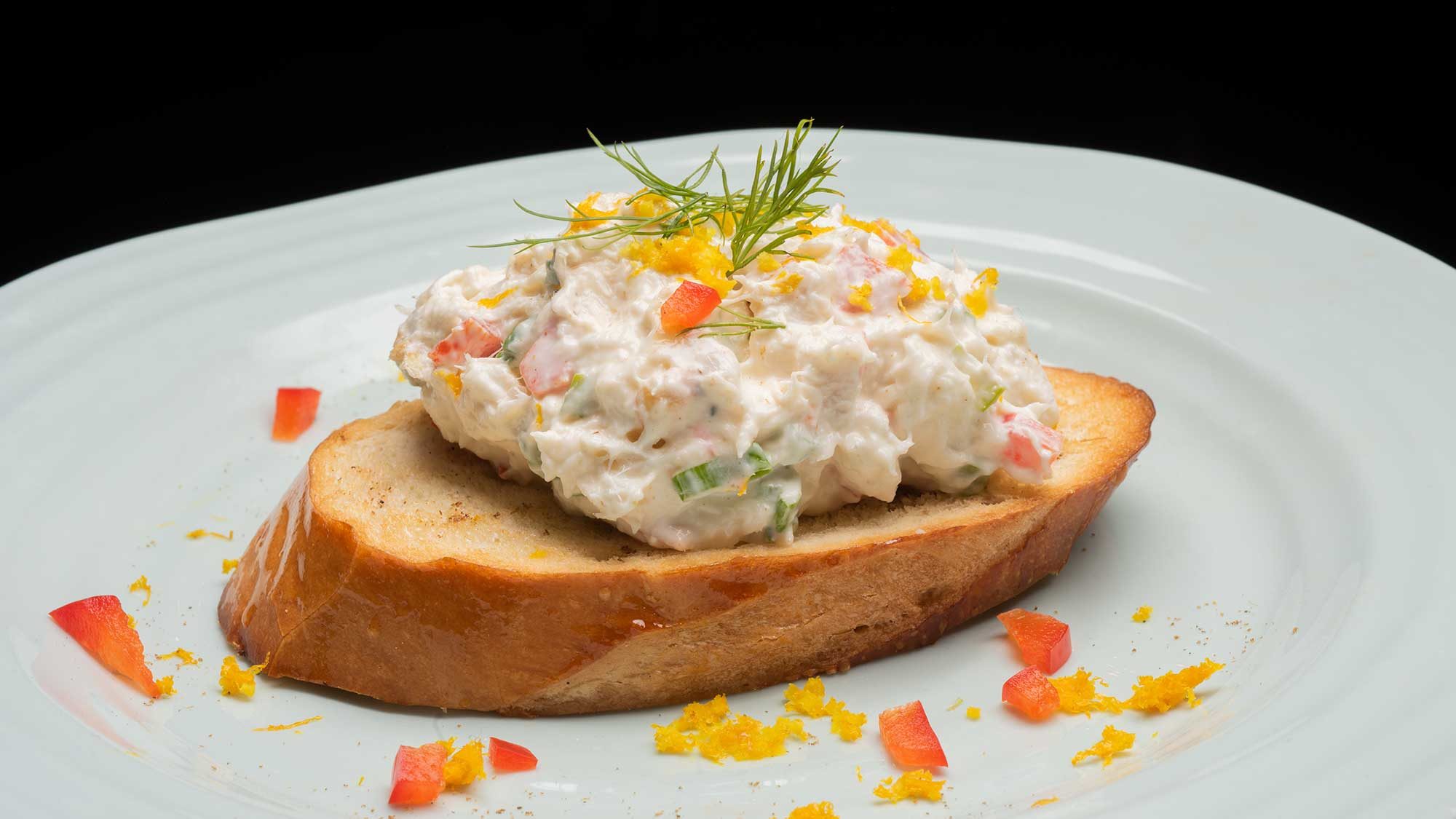 Ingredients
Canadian Halibut
1 lb, fully cooked on grill and cooled.
Sourdough bread,
1 slice toasted
Asparagus
1/8 cup, small diced
Red pepper
1/8 cup, small diced
Green onion
1/8 cup, sliced
Instructions
Flake cooked halibut with fork in a mixing bowl.
Add asparagus, red pepper and green onion to mixing bowl.
Season halibut and vegetables with coriander and cumin.
Add mayonnaise and vinegar. Mix well.
Season mixture with salt and pepper to taste.
Place portion of halibut salad on sourdough bread.
Top halibut salad with 1/2 orange zested and 3 sprigs of fresh dill and serve.