Layered Snow Crab Salad with Citrus Honey Vinaigrette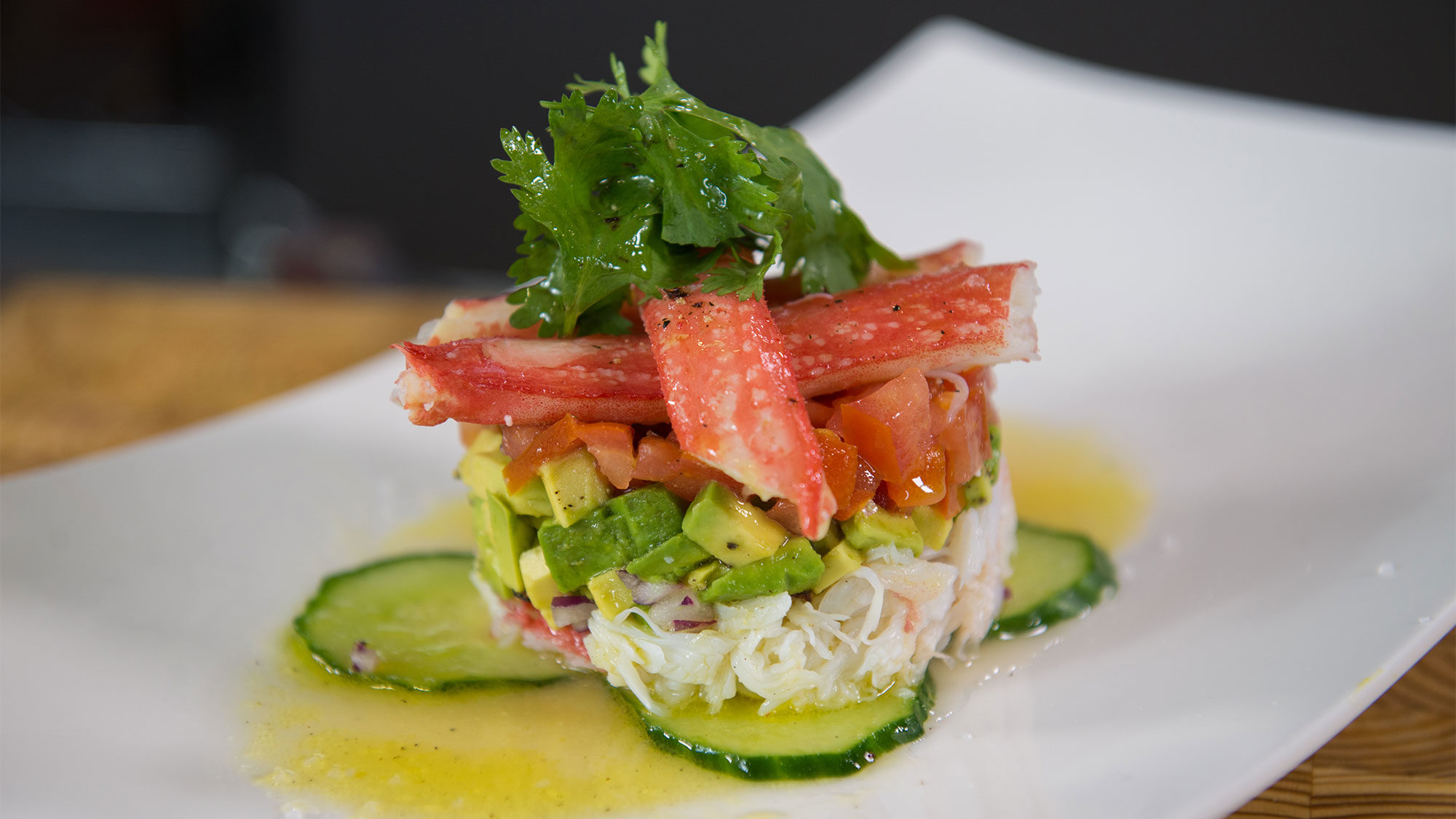 Ingredients
Snow crab claw meat chopped
1 lb
English cucumber sliver on the bias
1
Medium tomatoes, diced
2 whole
Peeled avocado, diced
1 whole
Citrus Honey Vinaigrette
Shallot finely, diced
1/2 of one
Freshly squeezed lemon juice
1/2 Cup
Lime zest and juice
1 whole
Chives, finely chopped
1 tbsp
Instructions
Method for Tomato
In a bowl, toss the tomatoes with the salt, place in a strainer, add a piece of paper towel on top and add weight like a tin can to drain the juices. Refrigerate for 1 hour.
Method for Peppered Avocado
In a small bowl toss avocado, pepper, and mayonnaise and place in the refrigerator for 15 minutes. Cover to avoid turning color.
Method for Citrus Honey Vinaigrette
Combine the dressing ingredients in a mason jar with a tightly fitting lid and shake vigorously, or if you prefer, whisk all ingredients in a bowl until they emulsify. Refrigerate for one hour prior to serving. The vinaigrette will keep for 10 to 14 days in the refrigerator.