Lemon Pepper Crusted Cod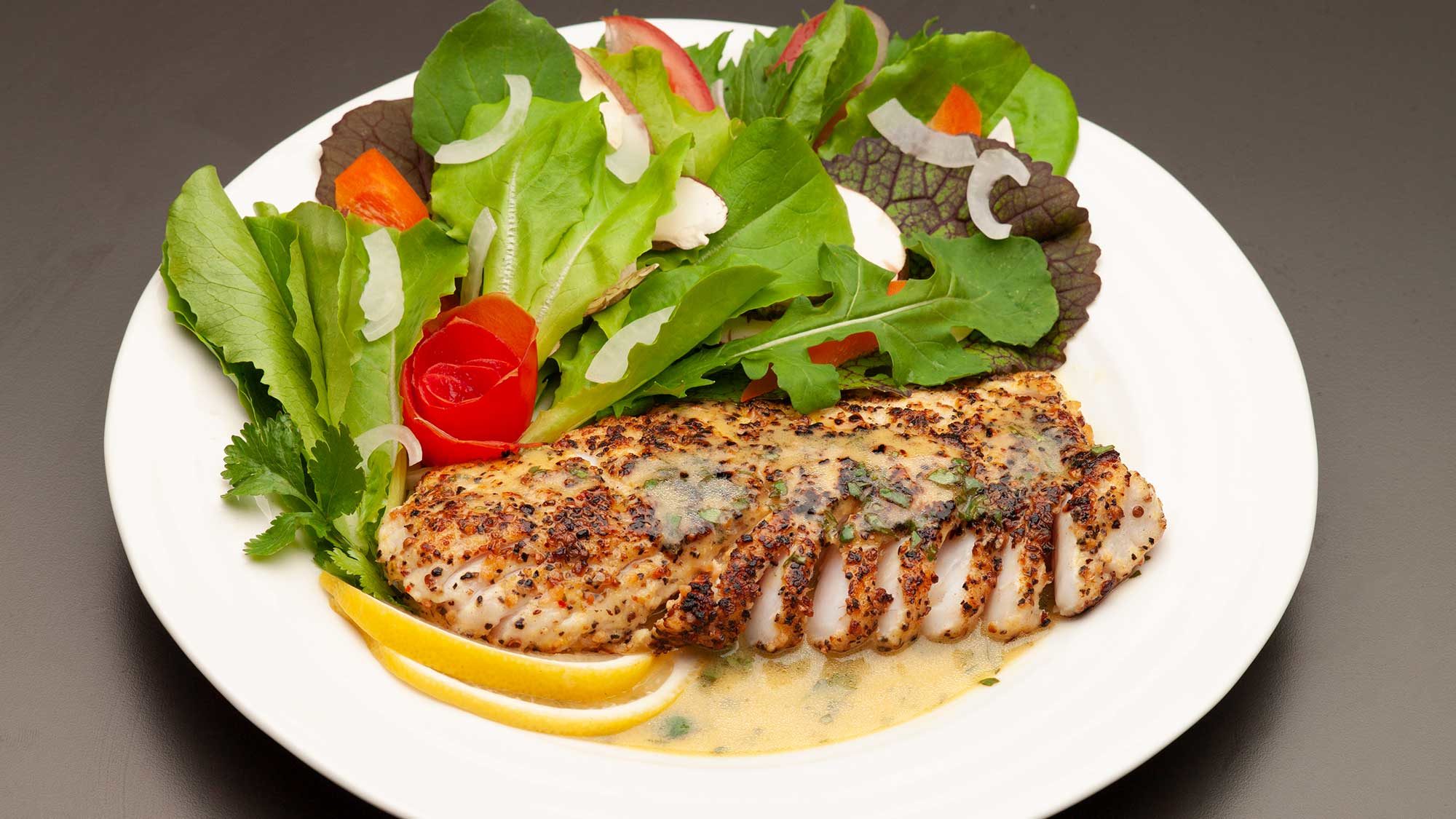 Ingredients
Mixed peppercorns, coarsely crushed
60 ml (4 tbsp)
All-purpose flour
30 ml (2 tbsp)
Skinless cod fillets
4 – 170 g (6-ounce)
Dijon mustard
15 ml (1 tbsp)
Juice and zest of 1 large lemon
1
Fresh cilantro, chopped
30 ml (2 tbsp)
Instructions
Mix peppercorns, flour and salt. Coat cod fillets in flour and peppercorn mix, pressing on both sides. Set aside.
In a small bowl, make a sauce by whisking together garlic, mustard, lemon juice and zest, oil, and cilantro. Taste for salt and pepper. Set aside.
Spray a large nonstick frying pan with nonfat cooking spray. Add fish and sauté over medium high heat for about 3 minutes per side, until golden. Remove fish to platter and keep warm.
Pour sauce into the pan and cook for 2 minutes until it is reduced a little. Pour sauce over the fish.
Serving suggestions: Serve with roast potatoes and a green vegetable, or with a green salad.