Lobster Fajita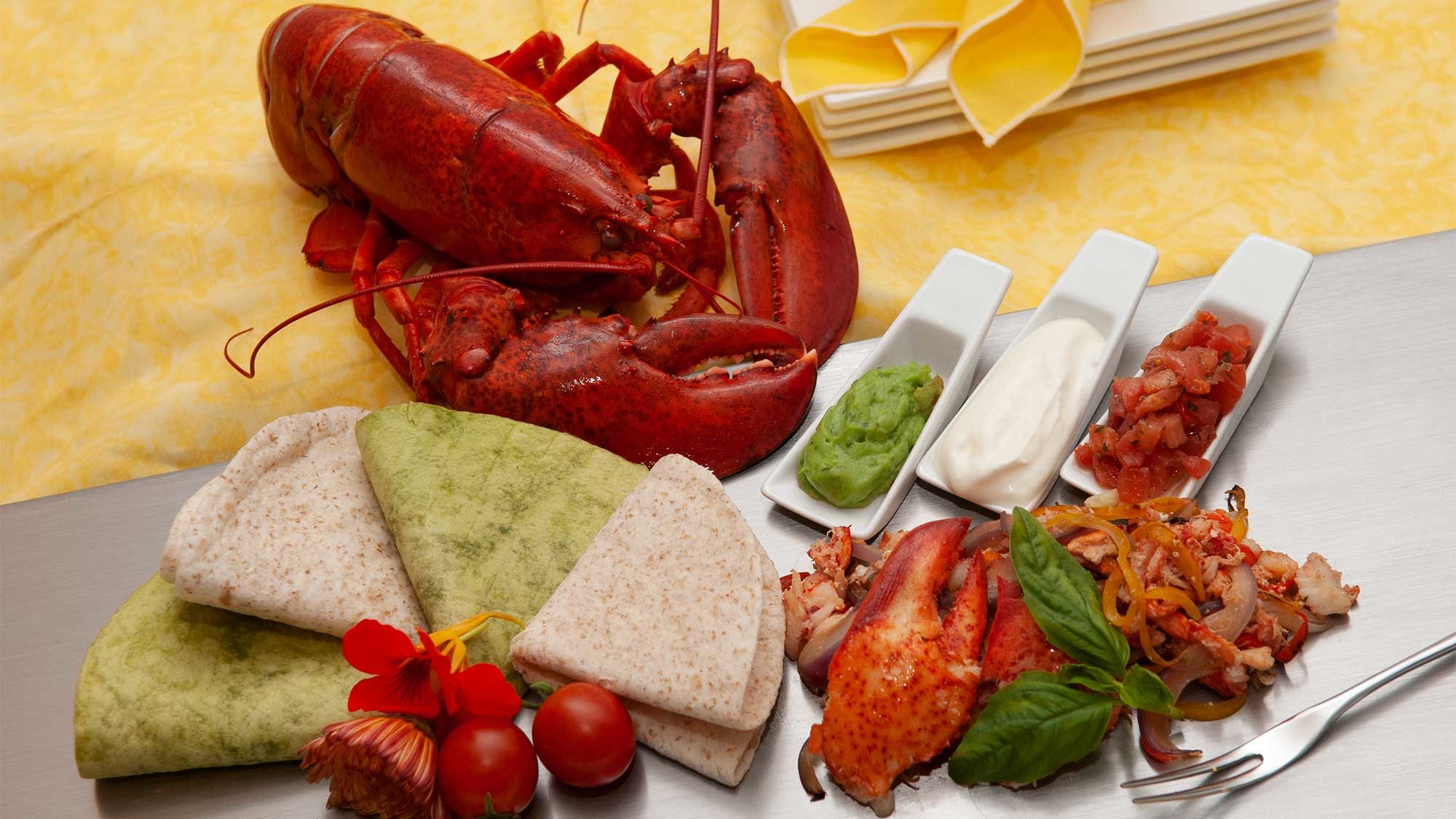 Ingredients
Olive oil or unsalted butter
30 ml (2 tbsp)
Onions, sliced
250 ml (1 cup)
Red peppers, sliced
250 ml (1 cup)
Lemon juice
125 ml (1/2 cup)
Granulated garlic
15 ml (1 tbsp)
Seafood seasoning
15 ml (1 tbsp)
Lobster meat, cooked, chopped
450 g (1 lb)
Topping Suggestions
Instructions
In a frying pan over medium heat, heat the olive oil or butter. Add the onion and red pepper, sauté until crisp and tender, about 5 minutes.
Add lemon juice, granulated garlic, and seafood seasoning, sauté for 1 – 2 minutes. Add Lobster meat and cook until heated through.
Warm tortillas and fill each one with 1/4 of the Lobster mixture.
Roll up and top with your favorite toppings.