Lobster Poutine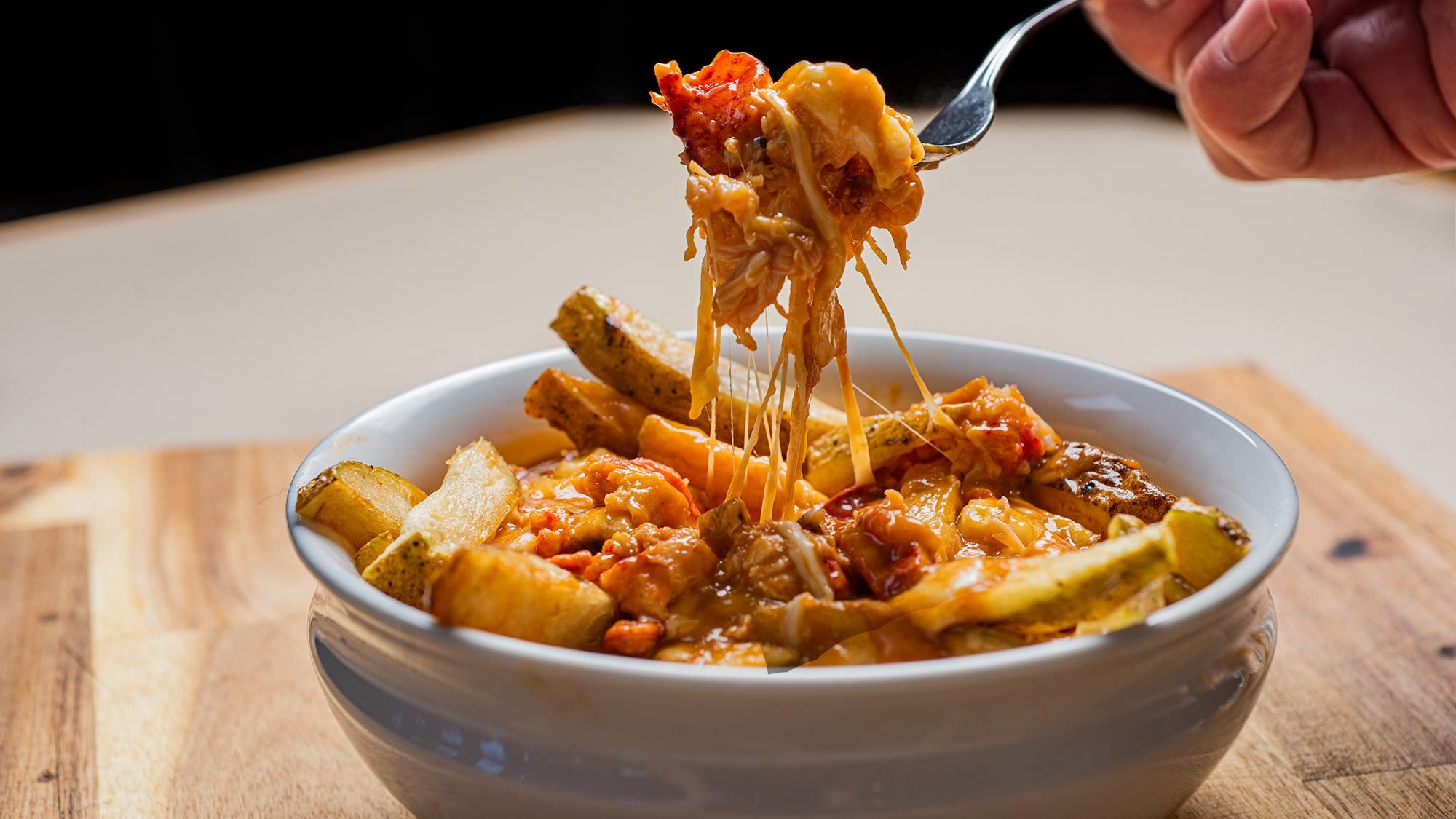 Serves: 4
Ingredients
Lobsters
4 (each 1 to 1½ lb [500 to 675 g])
Lobster Bisque (slightly thinner than normal)
4 cups (1 L)
Canola or peanut oil for deep-frying
Yukon Gold potatoes
6 (unpeeled), julienned
Cheese curds
1 lb (450 g)
Finely chopped chives, for garnish
Instructions
In a large pot of boiling salted water, cook the lobsters for 2 minutes. Cool in ice water. Remove meat from the shell and set the lobster meat aside. (If you do this ahead of time, chill the lobster meat and use the shells for making the lobster stock.)
For the gravy, reduce the lobster bisque by a quarter until it is thick and rich. Whisk in the butter, a spoonful at a time. Season with salt and pepper. Add the lobster meat and gently reheat it while you make the frites.
For the frites, heat the oil in a deep fryer or large, deep pot to 300°F (150°C).
Dunk the potatoes in the hot oil for 2 to 3 minutes to blanch them. Drain and let sit for a few minutes. Heat the same oil to 350°F (180°C). Cook the frites 2 to 3 minutes more, until golden and crispy. Drain on paper towels and season with salt and pepper.
Top the frites with the cheese curds and lobster gravy. Garnish with chives.