Oven Roasted Flounder with Tomato Herb Butter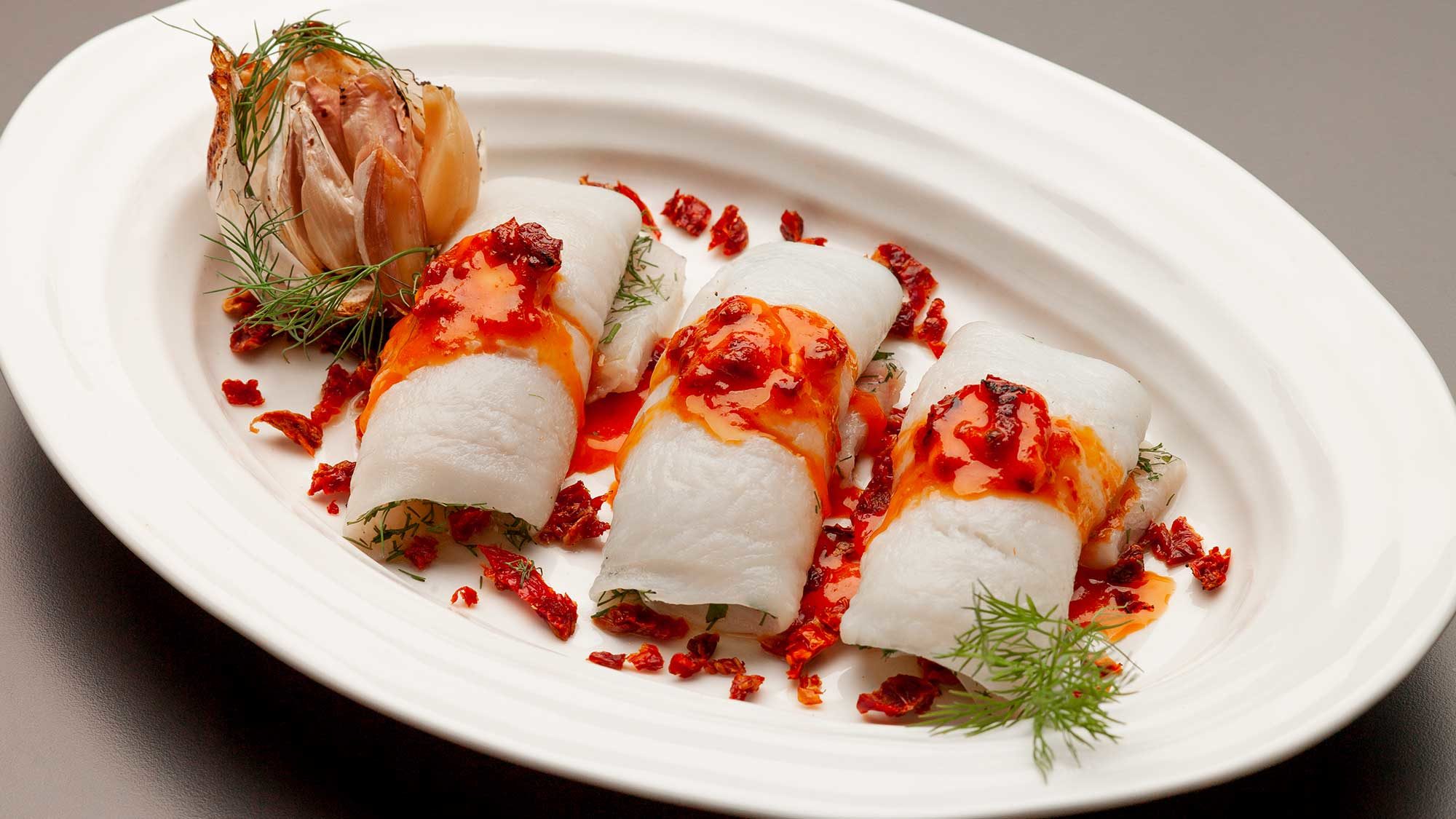 Serving Size: 4 servings
Ingredients
Flounder fillets
8 – 60 g (2 oz)
Fresh dill, minced
15 ml (1 tbsp)
Salt and pepper, to taste
Sundried tomato butter:
Unsalted butter
227 g (1\2 lb)
Crushed cloves roasted garlic
2
Tomato puree
15 ml (1 tbsp)
Instructions
Sundried tomato butter: Combine all the ingredients for the sundried tomato butter in a mixing bowl and whisk together until fully incorporated. Divide into 8 portions and keep in the fridge until ready for use.
Roll the flounder into a tight roll, starting from the tail. Place in a greased baking pan and bake in a preheated 350-degree oven for 4 minutes. 30 seconds before the flounder is cooked, place a portion of sundried butter on each rolled fillet. Return to oven and bake a further 30 seconds. Serve at once.
Note: This butter freezes well.