Rollmops: Herring in Spiced Vinegar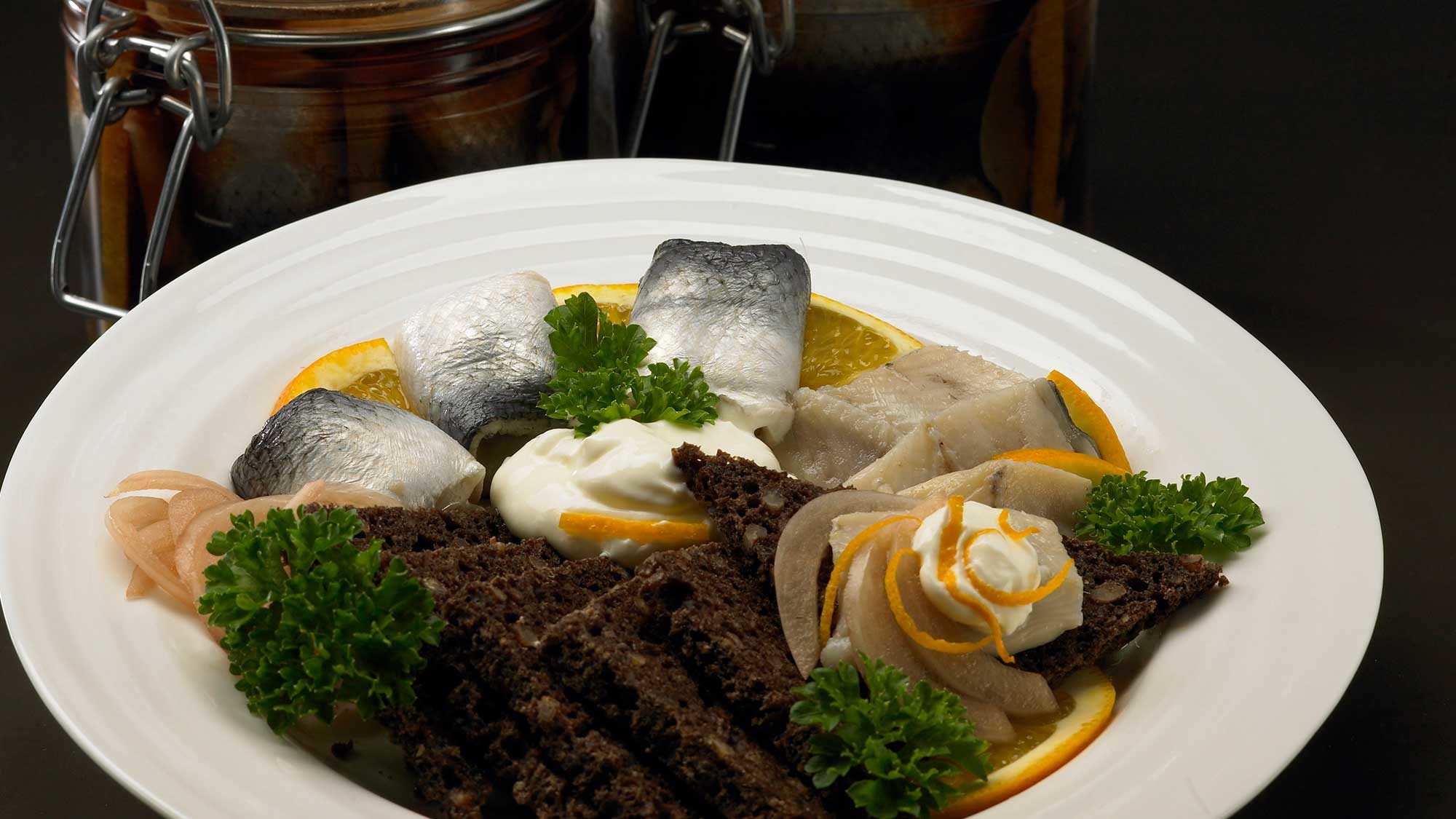 Makes 3 – 500 ml (2 cup) preserving jars
Ingredients
Large herring fillets, skin on
12 (60g)
Marinade
Large orange, peel only
1
Malt vinegar
500ml (2 cups)
Partridge berry wine
250ml (1 cup)
Light brown sugar
15 ml (1 tbsp)
Mustard seeds
15 ml (1 tbsp)
Small onion (red or white), very thinly sliced
1
Instructions
Check the herring fillets for any pin bones and remove if necessary. Make a brine by dissolving the salt in the water. Add the fillets. Leave for two to three hours.
Marinade: Peel the orange with a vegetable peeler. Then scrape away all the white pith on the peel. Put the peel with the rest of the ingredients for the marinade in a saucepan, bring slowly to a boil and simmer for a minute. Set aside to cool.
Remove the herring fillets from the brine and pat dry with kitchen paper. Roll them up, skin side out, from tail end to head end, and pack the rolls into three sterilized 500ml preserving jars. Pour the ­marinade over the herrings, making sure you get some of the spices and peel in each jar. Seal.
Store the jars in the refrigerator for at least three days before eating. They're best eaten five to 10 days from ­jarring, but will keep for up to a month. The longer you leave them, the softer and more pickled they'll get.
Serving Suggestion: Remove the fillets from the marinade. Serve with sour cream and slices of rye bread or country-style bread.