Seafood Chowder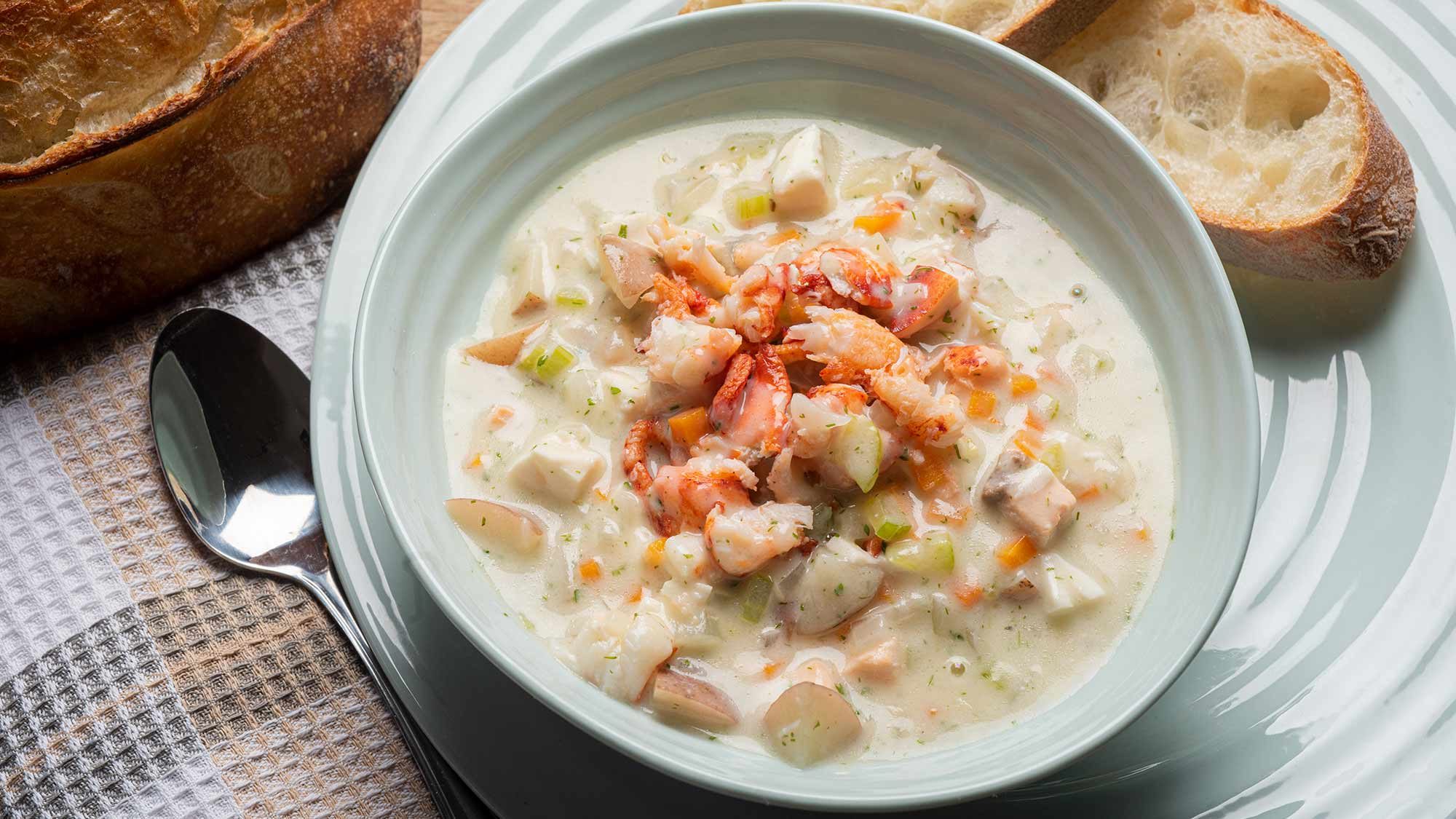 Serving Size: 4
Ingredients
Onion
½ medium-sized finely diced
Celery
2 stalks finely diced
Carrot
½ medium-sized finely diced
Pepper (preferably white pepper so there are no black flecks in your white soup)
To taste
Baby red potato
8 oz diced
Instructions
Sweat off the onion in the butter until translucent.
Add the celery and carrots and sauté for another 5 minutes.
Add flour and prepare a roux.
Cook for several minutes on low heat to blend well.
Slowly add hot fish stock whisking consistently to ensure there are no lumps.
Simmer for 15 minutes on low heat.
Add potatoes and simmer for another 10 minutes.
Season with Salt & Pepper
Add all seafood & dill then simmer for another 4 minutes, add cream and correct seasoning and serve.