Sole in Paper with Tomatoes and Zucchini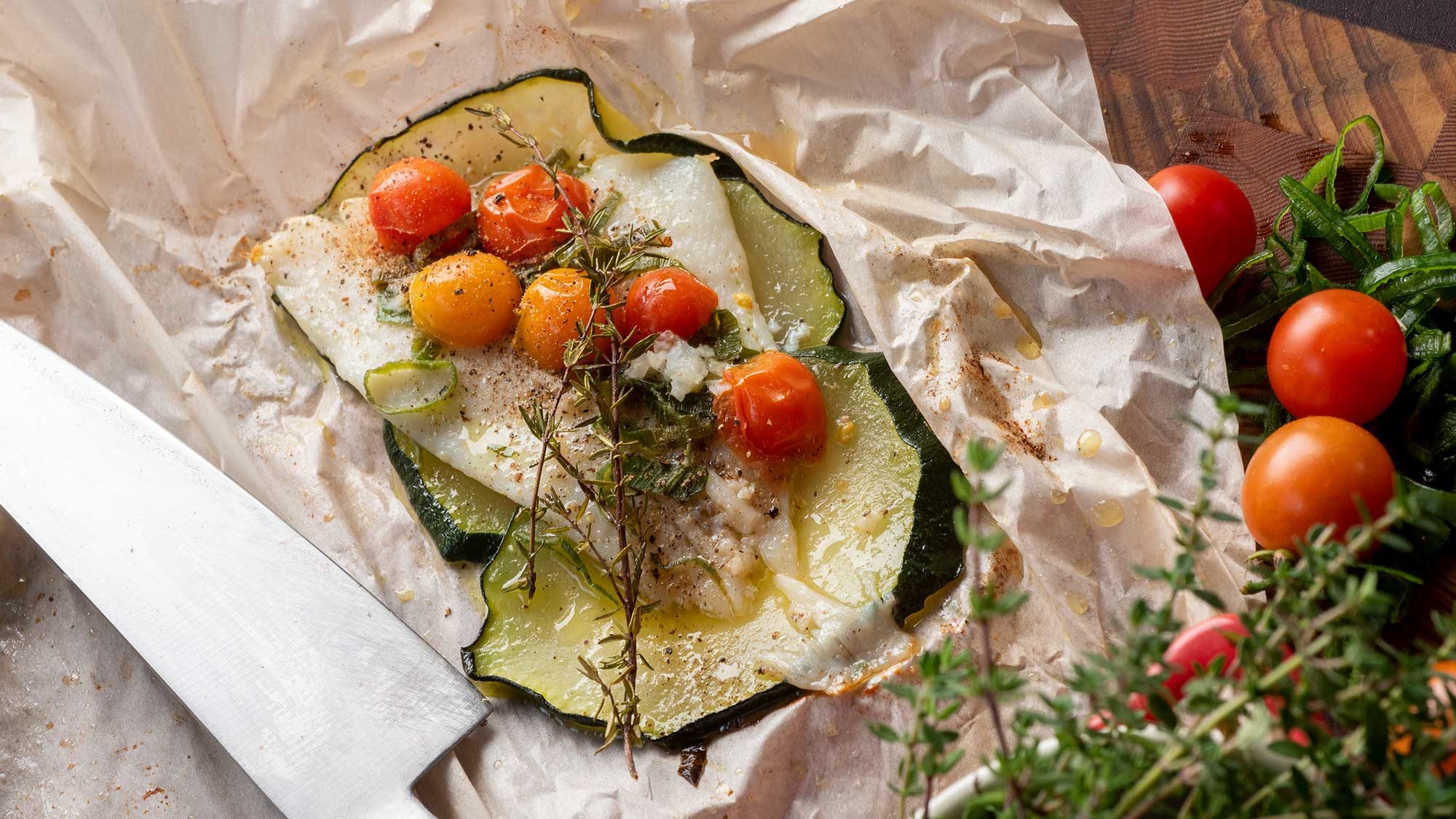 Servings: 4
Ingredients
1 Piece of Parchment Paper
14″
Zucchini or any thinly sliced veg of your choice
10-15 thin slices
Nutritional Values
| | |
| --- | --- |
| Calories | 115 |
| Fat | 5g |
| Protein | 15g |
| Carbs | 2g |
| Sugar | 3g |
| Fiber | 1g |
| Sodium | 141mg |
Instructions
Lay out your zucchini slices in the middle of your parchment paper, the same size as your fish
Lay your two fillets over top of your Zucchini or chosen vegetable
Give a nice drizzle of olive oil, and add your tomatoes, thyme, and a little salt and pepper to taste
Finish with a squeeze of lemon juice.
Fold your paper in half and use a fold and press method to seal up your paper all the way around. This is much like you would make a hand pie.
Give a twist at the end and fold the end piece in on top of itself. Be sure to watch the video for the folding technique.
Place on a baking sheet with a rim and Bake at 400 for 10 minutes, let sit for another 5 before opening your meal.
Note: if you like you can always add a ½ cup of cooked rice of your choice to make this a complete meal.
Recipe created by Chef Lori McCarthy
Substitutions: Flounder, Hake, Redfish