Spiced Fried Herring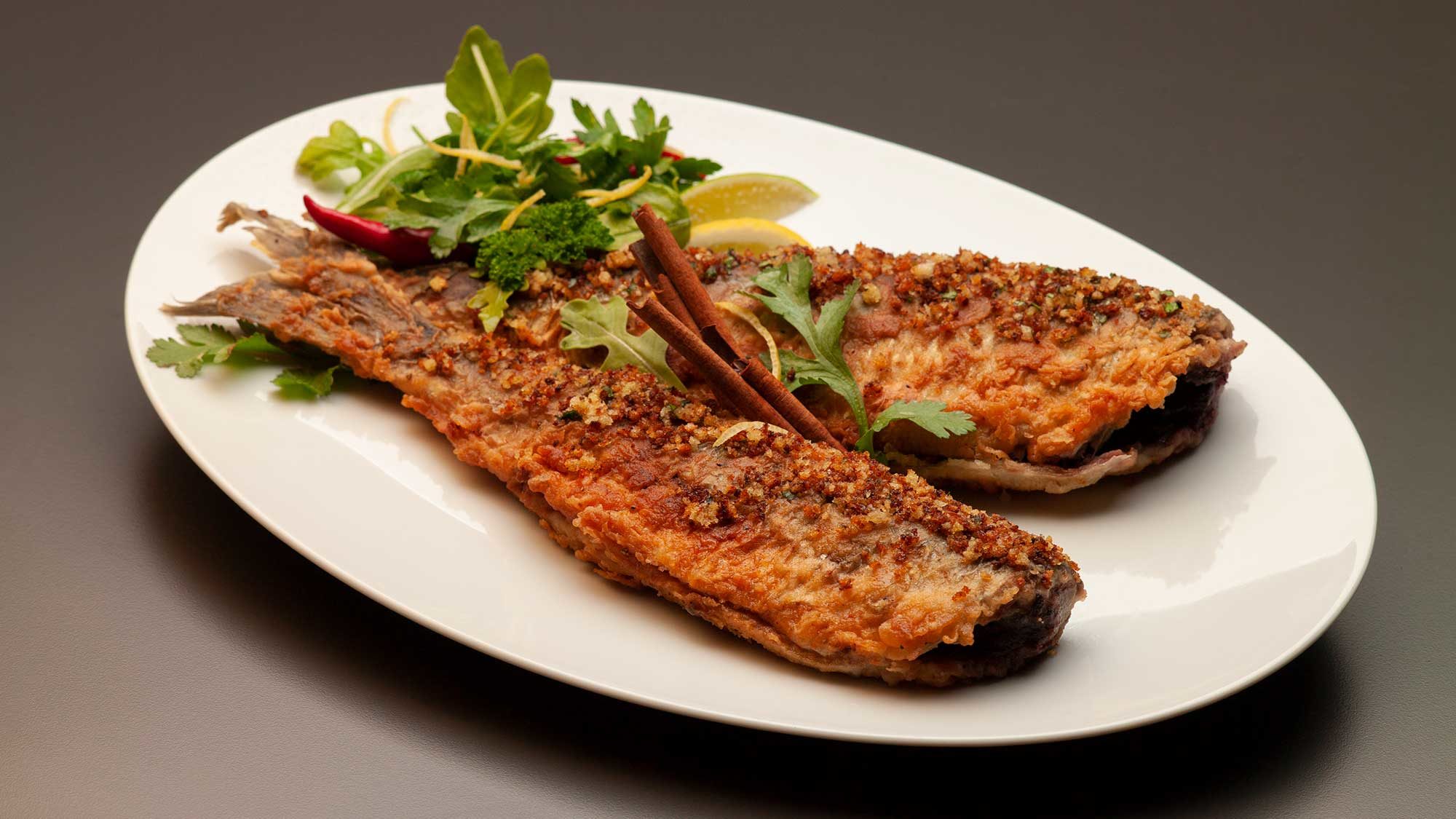 Instructions
Atlantic herring, whole and split
4 – 340 g (12 oz)
Salt and freshly ground black pepper
Parsley sprigs for garnish
Lemon and lime wedges for garnish
Spice mixture:
Parsley, chopped
45 ml (3 tbsp)
Ground cumin
15 ml (1 tbsp)
Ground cinnamon
3.75 ml (3/4 tsp)
Instructions
Spice mixture: Combine all ingredients for spice mixture in a small bowl. Set aside.
Open up the herring and lay them flat, skin side down, on a clean work surface.
Spread with spice mixture, then close the herring up, cover and refrigerate for 3 hours.
Beat the egg yolk with the milk in a small bowl.
Spread the flour on a large, flat plate, season with paprika, salt, and pepper.
Brush herring with egg mixture; roll in flour to coat evenly. Shake off excess flour.
Heat enough oil in a large frying pan to cover the bottom of the pan.
Add 4 of the herring fillets and fry over medium heat for 4-5 minutes on each side until cooked through. Keep warm. Repeat with the remaining herring fillets.
Arrange cooked herring on serving platter and garnish with lemon and lime wedges and parsley sprigs.