Turbot Marengo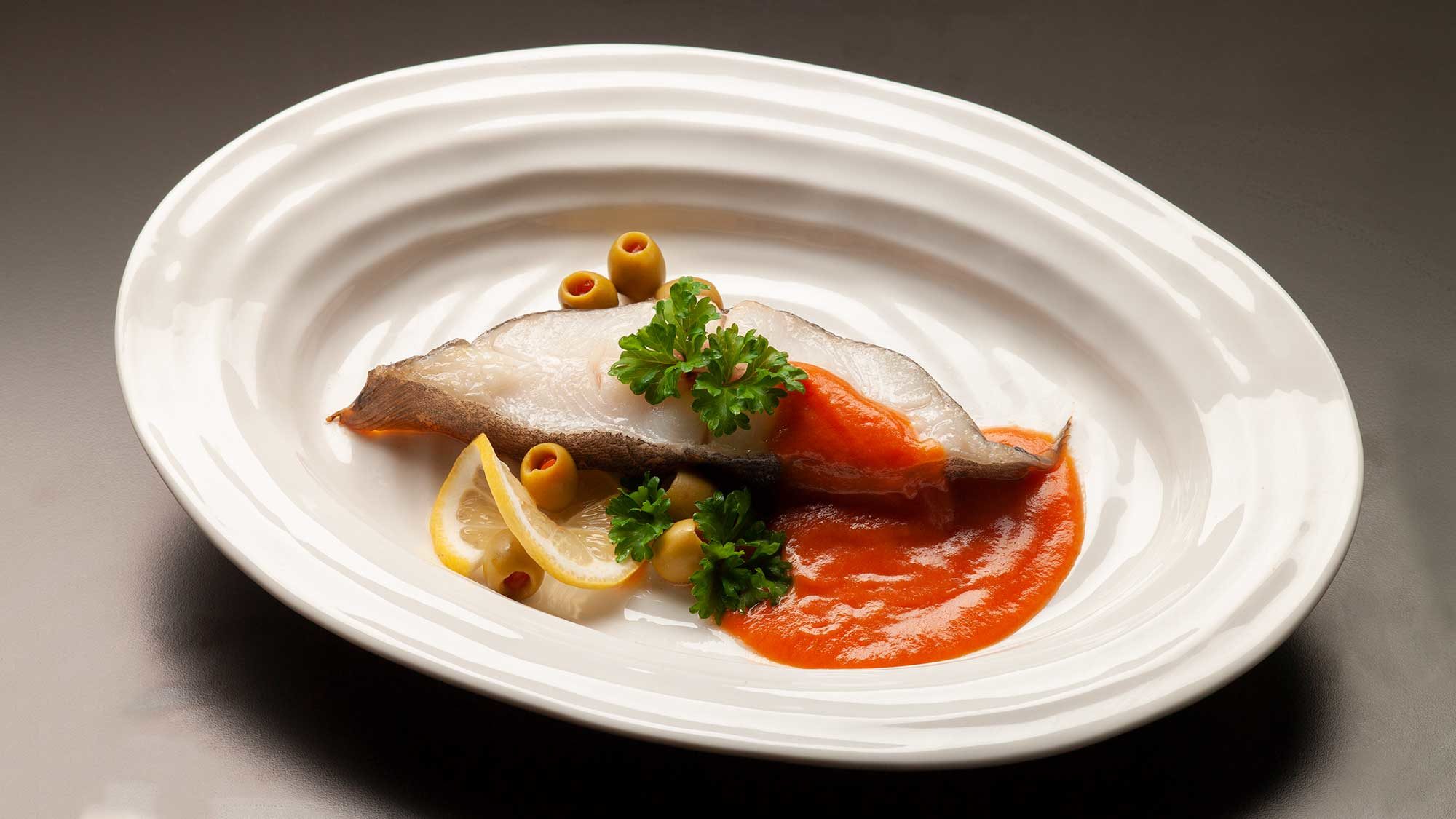 Ingredients
Turbot fillets
4 – 170g (6oz)
Basic fish stock
375 ml (1 ½ cups)
Unsalted butter
60 ml (4 tbsp)
Onion, diced
250 ml (1 cup)
Carrot, diced
250 ml (1 cup)
Turnip, diced
250 ml (1 cup)
Dried mixed herbs
5 ml (1 tsp)
All purpose flour
45 ml (3 tbsp)
Tomato paste
70 g (2 1/2 oz)
Garnish:
Instructions
Set the oven at 350°F.
Grease a shallow ovenproof baking dish.
Arrange the fish in the baking dish, add 75 ml (5 tbsp) of the fish stock and bake for 20 minutes.
Meanwhile melt 1/2 the butter in a frying pan. Add the onion, carrot and turnip and fry gently for 5 minutes until soft. Add the herbs add the remaining stock. Cover the pan and simmer for 20 minutes. Strain the stock into a jug, discarding the solids. Add enough water or fish stock to make 375 ml (1 ½ cups) stock.
Melt the remaining butter in a saucepan, add the flour and cook for 1 minute. Gradually add the reserved stock, stirring constantly, until thickened. Stir in the tomato paste. Taste for salt and pepper and seasoning. Adjust to taste. Simmer the sauce, stirring occasionally, for 10 minutes.
When the fish is cooked, transfer it to a warmed serving dish. Pour the sauce over the fish and garnish with olives, parsley and lemon slices. Serve at once.