Baked Oysters with Red Pepper Cream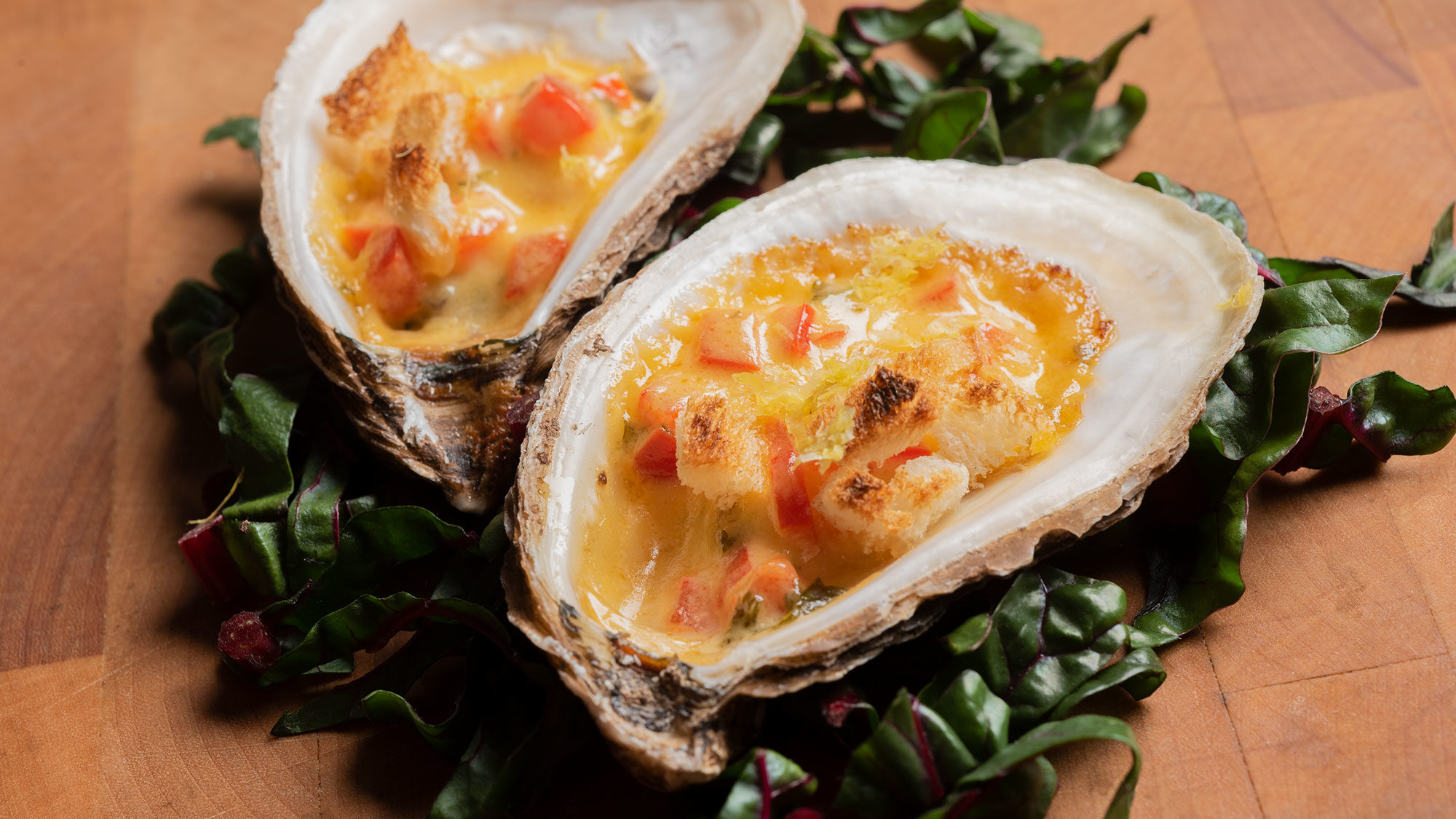 Serves: 4 (6 oysters per person)
Ingredients
Red pepper
1 cup, brunoise
Apple cider vinegar
1 teaspoon
Fresh parsley
3 tablespoons, chopped
Nutritional Values
| | |
| --- | --- |
| Calories | 562 |
| Fat | 57g |
| Protein | 7g |
| Carbs | 14g |
| Sugar | 5g |
| Fiber | 1g |
| Sodium | 236mg |
Instructions
Shuck 24 oysters. Set up on tin foil and cookie sheet as in video. Preheat oven to 400F.
In a pot, add cooking oil and turn burner to medium heat. Once oil is hot, sweat brunoise red pepper for 7-9 mins, ensuring the preppers do not colour while sweating.
Add heavy cream to pot with red peppers and gently simmer for 8-10 minutes.
Bake oysters in oven at 400F for 10 minutes.
While oysters are baking, add all remaining ingredients to sauce on low heat and simmer together for two minutes. Shut off sauce.
Remove oysters from oven and add 1/2 teaspoon of sauce to each baked oyster. Top oysters and sauce with bread crumbs and broil in oven on high for an additional 2 minutes or breadcrumbs are golden brown.
Remove oysters from oven, serve.