Brown Sugar Pecan Glazed Salmon Fillets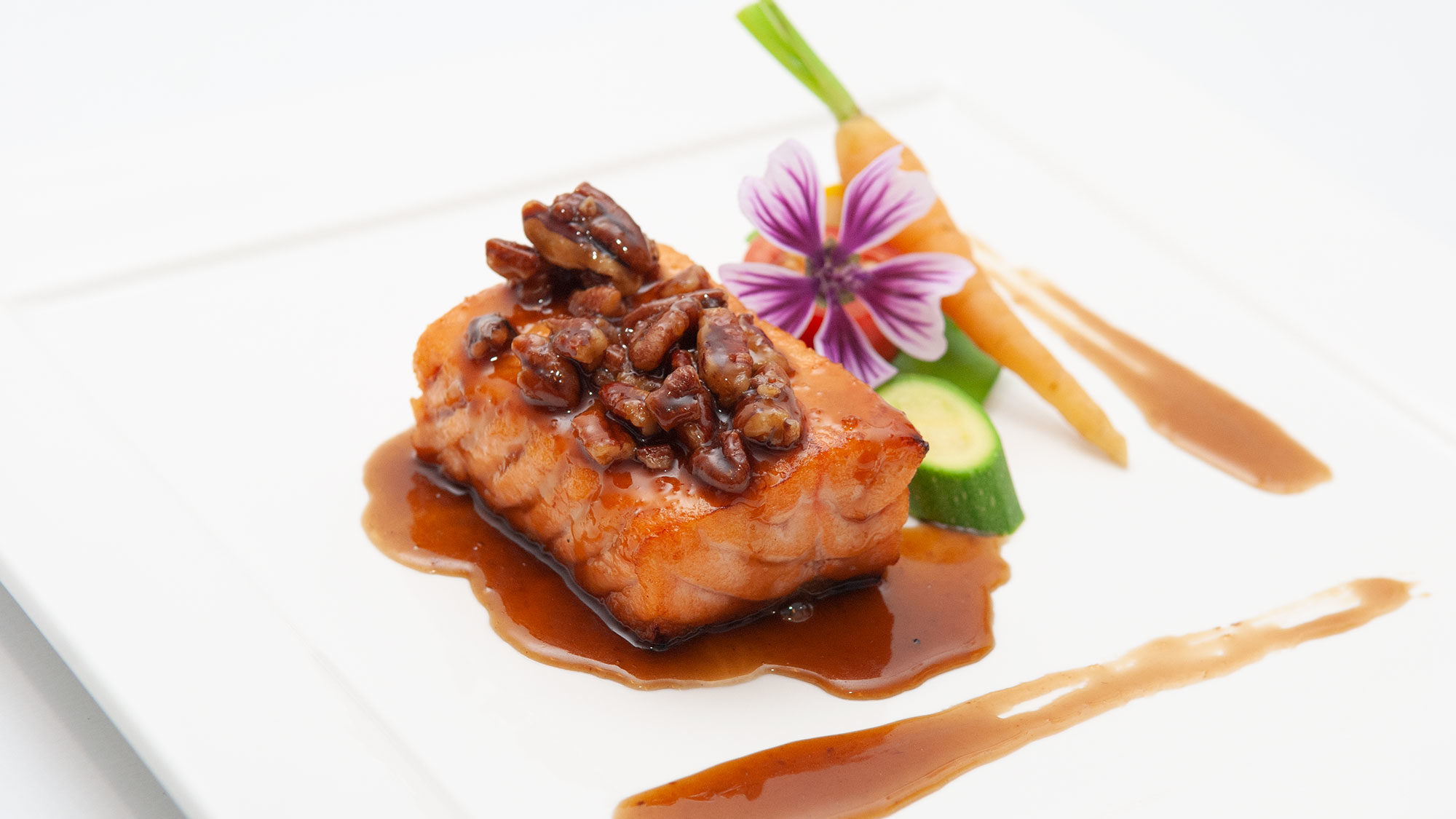 Ingredients
salmon fillets
4 – 175 g (6 oz)
Brown Sugar Pecan Glaze
pecans, coarsely chopped
80 ml (1/3 cup)
brown sugar, firmly packed
60 ml (1/4 cup)
unsalted butter
60 ml (4 tbsp)
Newfoundland Screech Rum
15 ml (1 tbsp)
Instructions
Brown sugar pecan glaze: In a small non stick frying pan, brown pecans lightly over medium heat. Add the brown sugar, butter and Screech, heat until simmering, then set aside.
Preheat oven to 425 degrees Fahrenheit.
In a cast iron skillet, over medium high heat, heat olive oil. Then sear each side of the salmon fillets, about 2 minutes each side.
Transfer skillet to hot oven and roast fillets for 5 minutes. Spoon prepared glaze over fillets and continue to roast for an additional 3 – 5 minutes.
Turn oven off and let salmon stand for 2 minutes before serving.