Coldwater Shrimp, Mango and Avocado Salad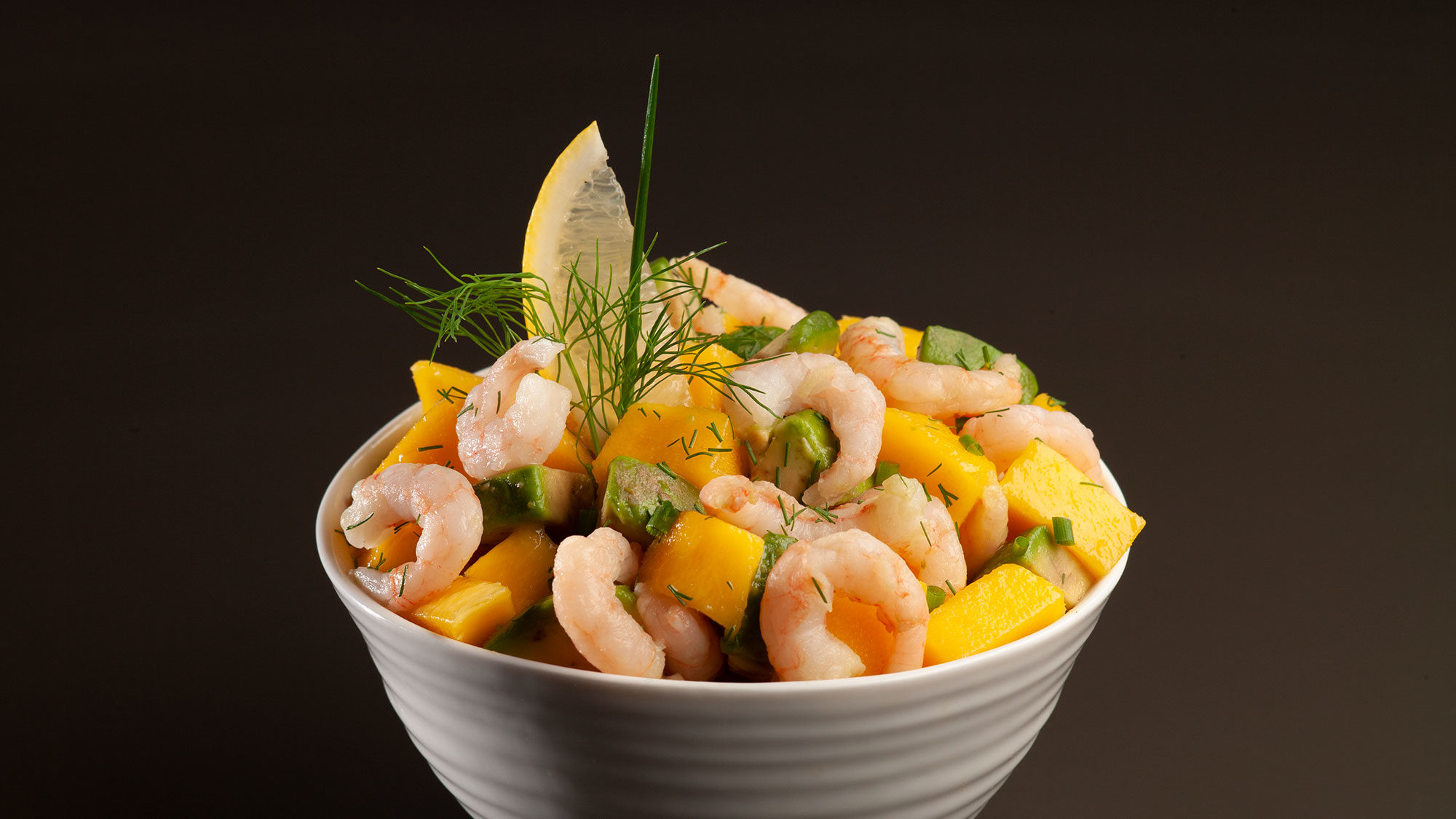 Ingredients
Avocados, small dice
2 cups
Mangos, small dice
1 1/2 cups
Cold water shrimp, cooked
340 g (12 oz)
Lemon wedges
optional garnish
Dressing
Dijon mustard
5 ml (1 tsp)
Fresh dill, chopped
15 ml (1 tbsp)
Fresh Chives, chopped
15 ml (1 tbsp)
Instructions
Combine avocado, mango and shrimp in a large bowl. Set aside.
Dressing: In a separate bowl combine all other ingredients and whisk to form a dressing.
Pour dressing over the avocado, mango, and shrimp. Toss lightly. Refrigerate until ready to serve.
Serving suggestion: On a bed of lettuce with lemon wedges.