Lobster Stuffed Scallops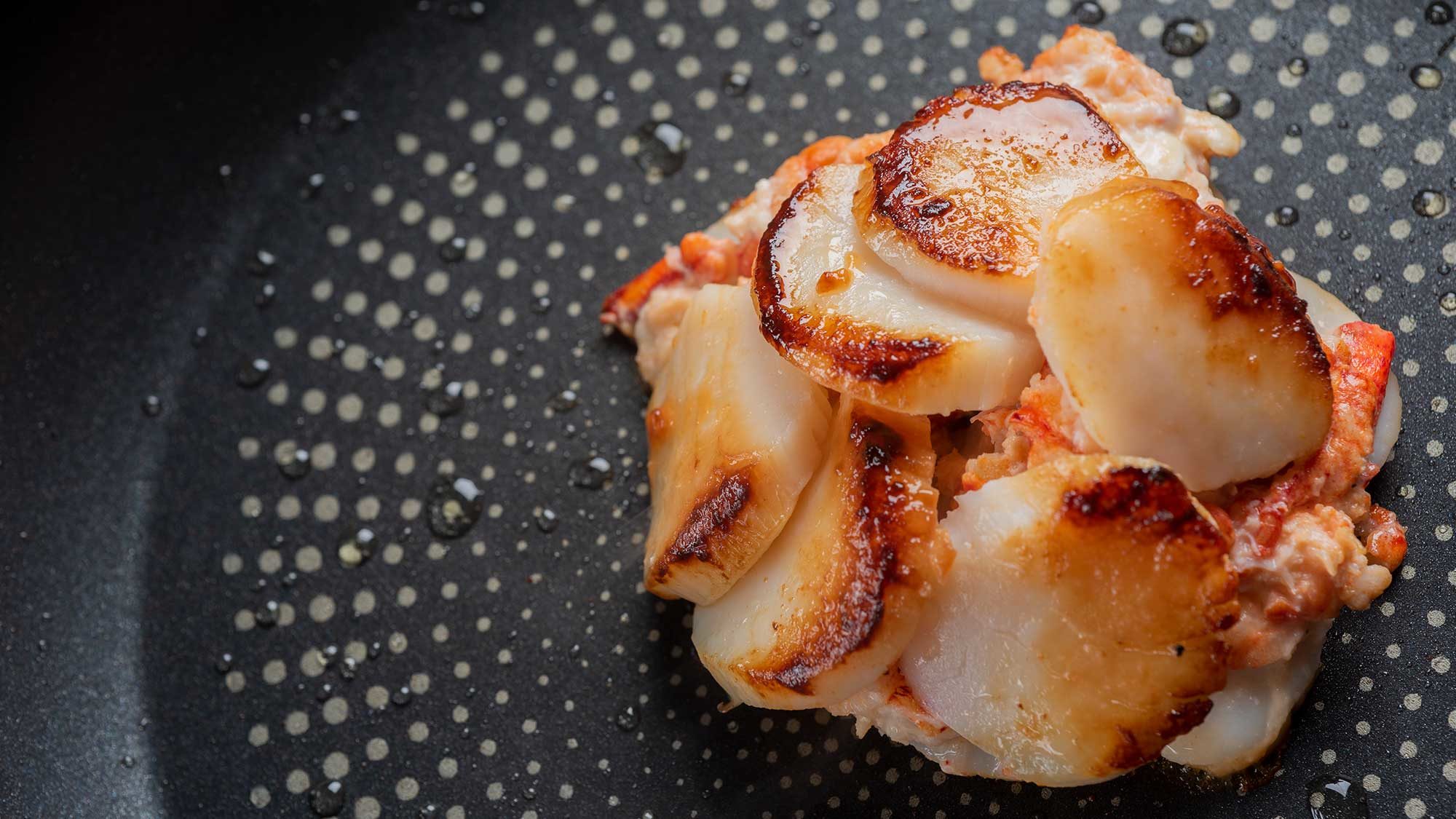 Ingredients
Scallops (U10 or bigger)
4 large
Lobster
2 oz chopped cooked
Instructions
Combine the lobster, cream cheese, lemon juice, dill and seasoning to create a lobster filling.
First thinly slice the scallops, arrange on a piece of parchment paper to look like a "flower". Fill the center of the flower with the lobster and cream cheese filling and then create another "flower" on top. Season the top of this with salt and white pepper
In a non stick pan with high heat add the vegetable oil. Flip the scallop filled flower over into the oil and let it get a hard sear, its important to let the scallop brown and caramelize properly in order to bring out the sweetness from the proteins.
This should only take about 2 minutes and you can then flip over the entire scallop flower using a thin spatula. Sear again on the other side and after another 3 minutes the dish is ready to serve.