Blue Mussel Chowder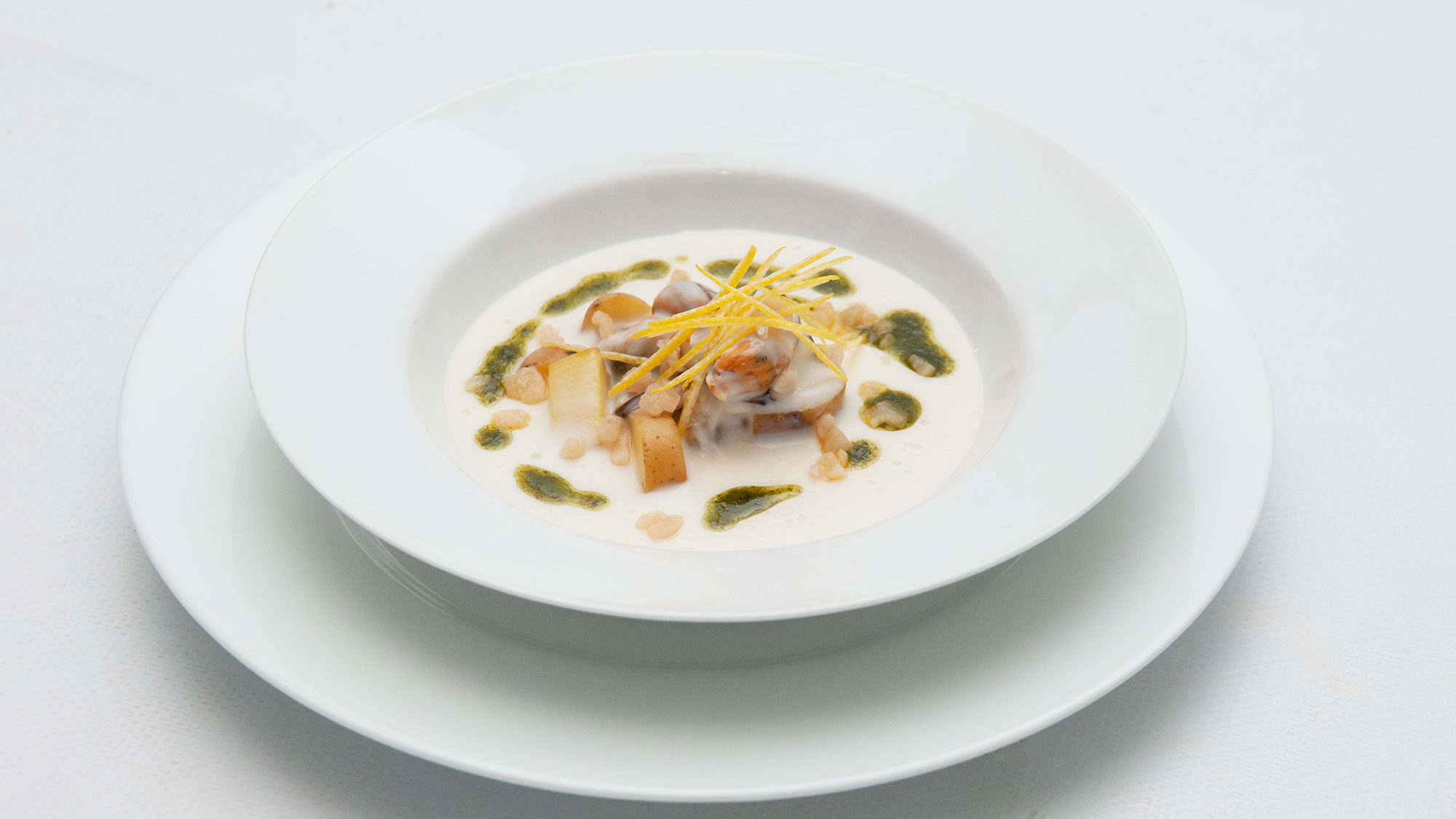 Ingredients
Pork or bacon fat
1 tbsp. (15mL)
Onions, diced
1 1/4 cup (310mL)
Parsley, chopped
2 tbsp. (30mL)
Fresh tarragon, chopped
2 tbsp. (30mL)
35% cream or evaporated milk
1/2 cup (125mL)
Nutritional Values
| | |
| --- | --- |
| Calories | 329 |
| Fat | 11g |
| Protein | 32g |
| Carbs | 25g |
| Sugar | 8g |
| Fiber | 1g |
| Sodium | 875mg |
Instructions
Steam mussels in small amount of water (1 cm in pot) until open (5-8 minutes). Strain the mussels, reserving the liquid.
Remove the mussels from the shells, discarding the shells. Strain the liquid through cheesecloth. Measure the liquid. Add enough water to make 1 Lt (4 cups) stock. Set aside.
Heat the fat in a large pot. Add onions and sauté until onions become translucent. Add flour and stir until blended. Add reserved stock and stir until smooth.
Bring to boil, add potatoes, parsley and tarragon, cover and simmer until potatoes are cooked.
Add milk, cream, and mussels. Reduce heat and heat gently, without boiling, until hot. Season the chowder to taste with salt and pepper. Serve.
Recipe provided by the Province of Newfoundland and Labrador