Mussel Salad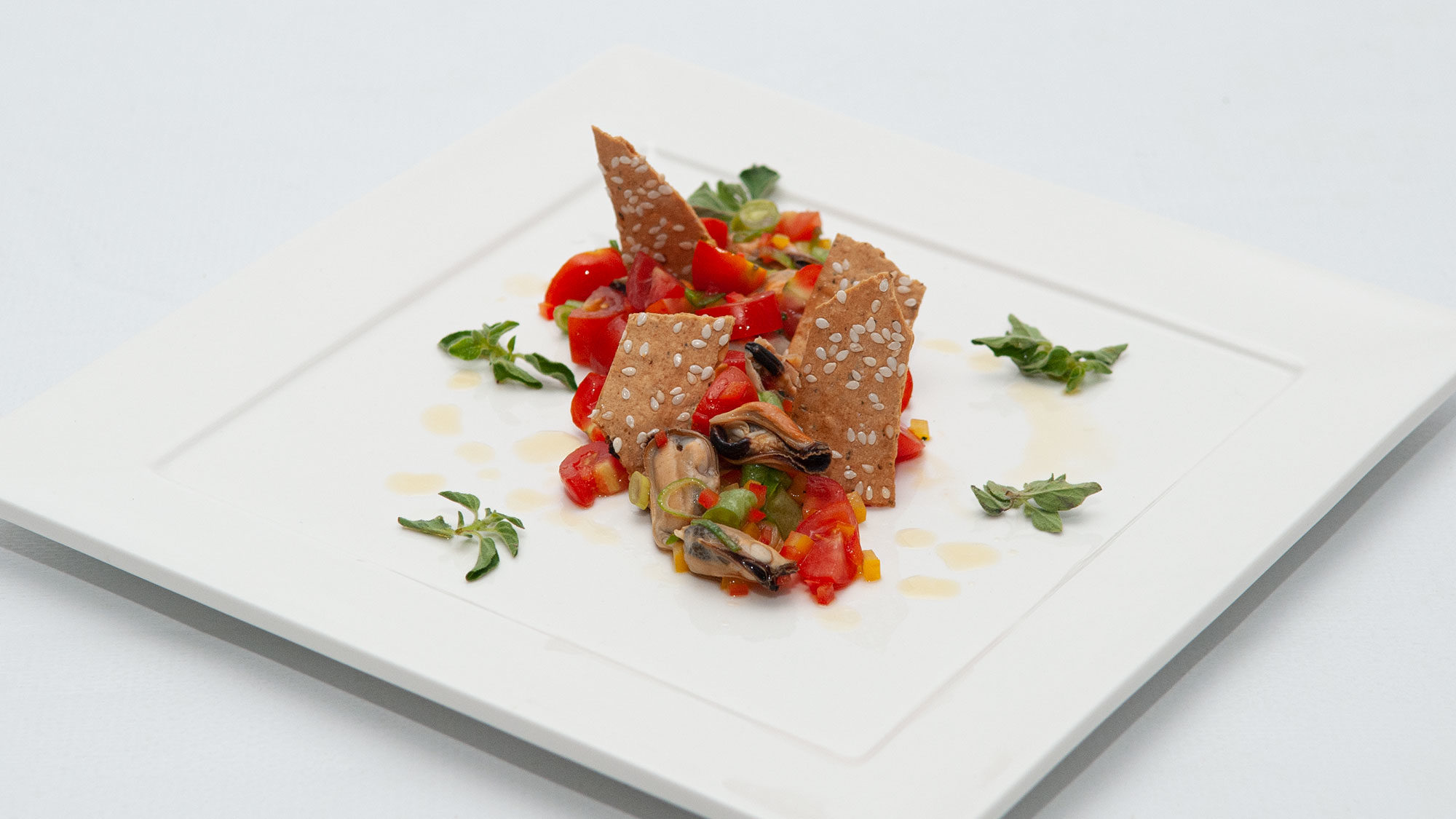 Serving Size: 4 appetizer salads
Ingredients
Yellow peppers, small dice
60 ml (1/4 cup)
Green peppers, small dice
60 ml (1/4 cup)
Cooked green beans, small dice
60ml (1/4 cup)
Green onions, sliced
75 ml (5 tbsp)
Tomatoes, diced
185 ml (3/4 cup)
Salt and freshly ground black pepper
Dressing:
White sugar
15 ml (1 tbsp)
Red wine vinegar
60 ml (1/4 cup)
Instructions
Rinse and cook mussels. Pick mussels and discard shells. Toss mussels with the yellow and green peppers, green beans, green onions, and tomatoes. Set aside.
Dressing: Whisk together all ingredients.
Combine mussel mixture and dressing. Refrigerate for 1 – 2 hours. Taste for seasoning. Adjust salt and pepper. 
Serve on a bed of lettuce with lemon wedges and toast points or baguettes.