Oysters Au Gratin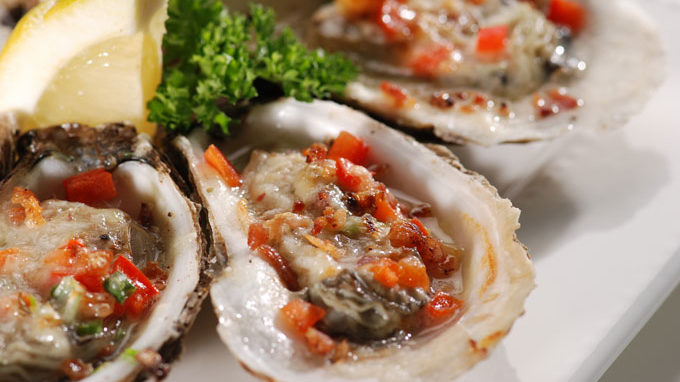 Ingredients
Diced red bell pepper
1 tbsp
Chopped green onion
1 tbsp
Grated gruyère cheese
75 mL
Instructions
Preheat oven broiler to 400°F (200°C).
Quickly brush oysters under cold running water. Do not let soak.
Open oysters being careful not to lose the juices. Set aside.
Cook bacon until crisp. Dry in paper towel and chop.
Season each oyster with a pinch of pepper, sprinkle with the bacon, bell pepper, green onion and a few drops of lemon juice.
Sprinkle with the grated cheese and broil until golden brown.
Courtesy of Chef Richard Chiasson.