Seared Redfish with Vegetables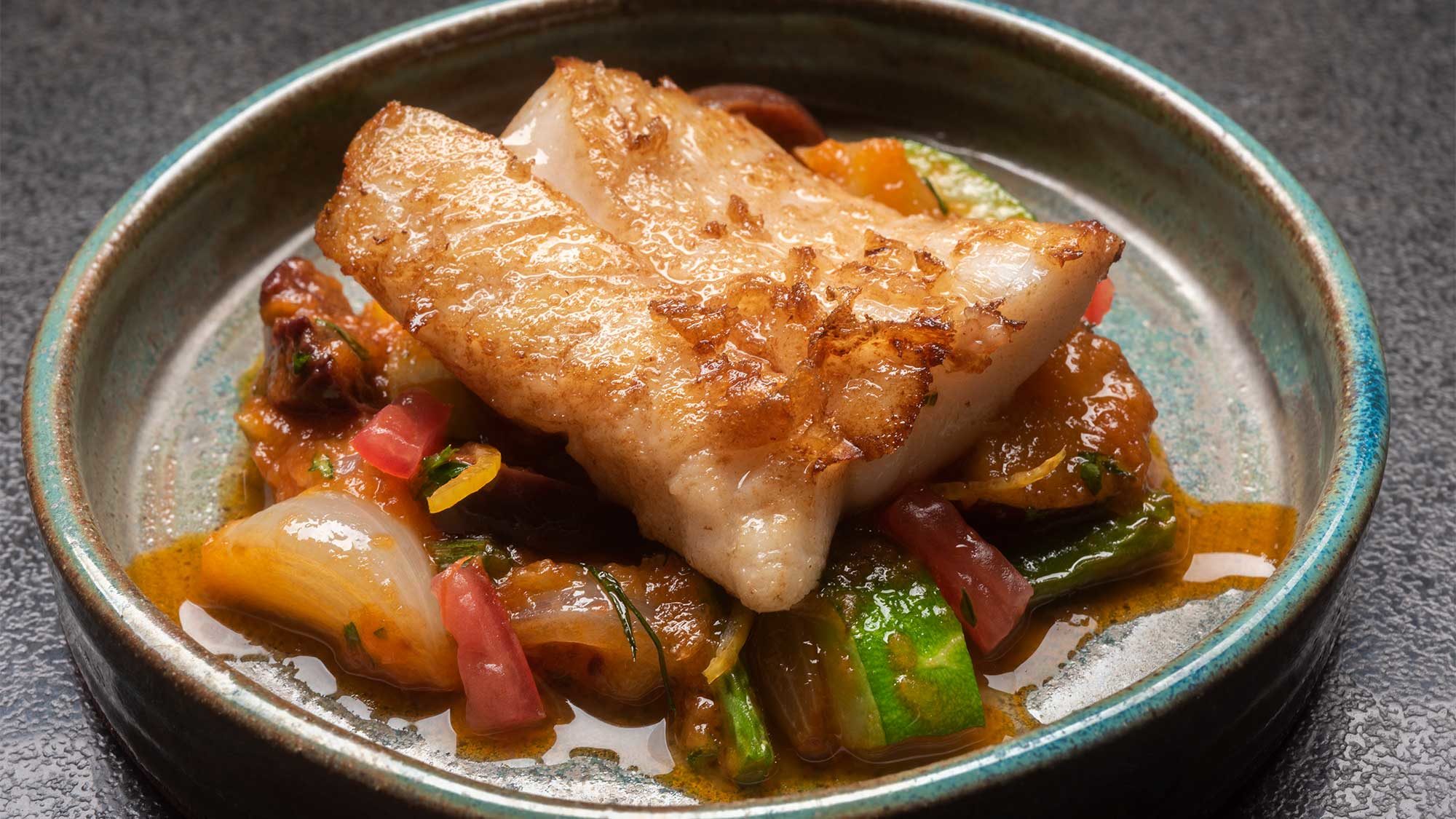 Ingredients
Baby red potatoes
20 whole
Shallots
8, cut into squares
Black olives pitted and cut in half
1 cup
Baby Zucchini cut into half inch rounds
4 whole
Roma tomatoes, cut into 8 wedges, remove seeds
4 whole
Green onion tops cut into small pieces
4 whole
Lemons – zest and juice
4 whole
Basil leaves, cut into strips
20 whole
Garlic cloves, peeled and crushed
4 whole
Sea salt and pepper
To taste
Instructions
Parboil baby potatoes in hot water for four minutes. Remove from water and cut in half. In a heavy bottom pot, heat olive oil, garlic, and chilli flakes on medium heat until you smell the garlic. Add shallots and zucchinis and cook until bright green. Add baby red potatoes and cook for two minutes, stirring with a wooden spoon. Add green beans, tomato, and black olives and cook for five minutes on low to medium heat. Add basil, parsley, and lemon zest and juice. Season with sea salt and pepper and reduce to low heat.
Season the redfish with sea salt and pepper. Heat a cast iron pan on high heat. Add the olive oil. When the oil is hot, place the redfish on the pan, presentation side down. Cook fish until the edges start to colour. Turn the fish over with a lifter or spatula, then add butter and baste the fish. Cooking time should be 2 – 3 minutes.
When the fish is golden brown, remove from pan and place on top of the stewed vegetables.