Sesame Seed Coated Flounder with Curry Sauce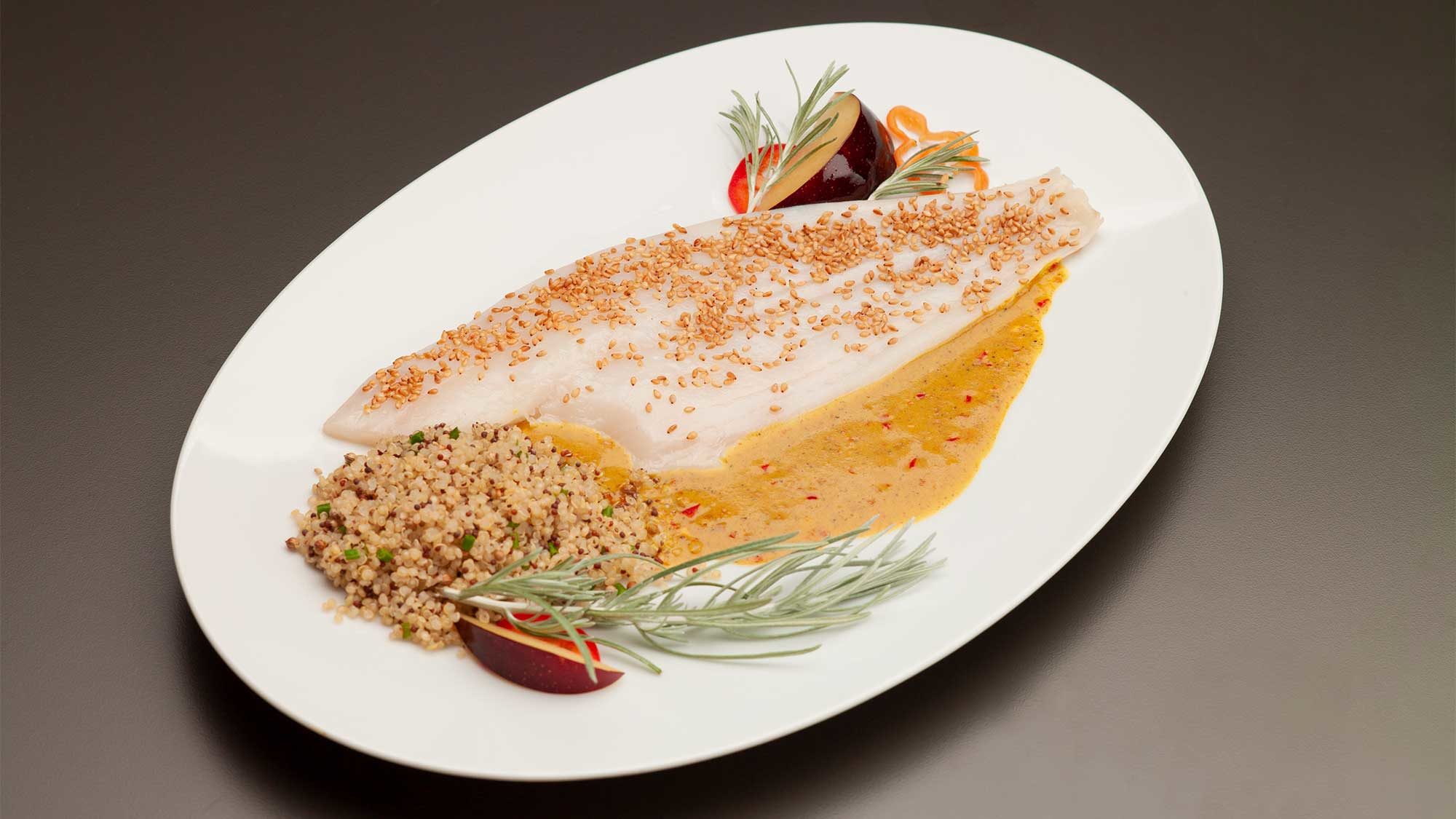 Ingredients
Flounder fillets
1 lb. (450g)
Sesame seeds, toasted
1/4 cup (60mL)
Black pepper
1/4 tsp. (1.75mL)
Unsalted butter
1 tbsp. (15mL)
Dry white wine
2 tbsp. (30mL)
Unsalted butter
1 1/2 tsp. (7.5mL)
Curry powder
4 tsp, (20mL)
Fresh lemon juice
60 ml (1/4 cup)
Dry white wine
2 tbsp. (30mL)
Thinly sliced green onion
1/4 cup (60mL)
Nutritional Values
| | |
| --- | --- |
| Calories | 270 |
| Fat | 13g |
| Protein | 24g |
| Carbs | 11g |
| Sugar | 1g |
| Fiber | 3g |
| Sodium | 245mg |
Instructions
Mix together the flour, sesame seeds, pepper and salt. Lightly coat each side of the fillets, pressing seeds in gently. Set aside.
Heat a heavy bottomed frying pan over a medium high heat. Add the olive oil and butter. Fry the flounder for 1 – 2 minutes each side, browning slightly. Remove and keep warm.
Deglaze the pan with white wine. Lower the heat to medium, melt the butter and fry the curry powder for 1 minute. Remove the pan from the heat and whisk in the lemon juice and wine.
Whisk until smooth. Drizzle the sauce over the flounder and sprinkle with the slivered green onions. Serve.
Recipe provided by The Province of Newfoundland and Labrador