Shrimp, Tomato and Bocconcini Salad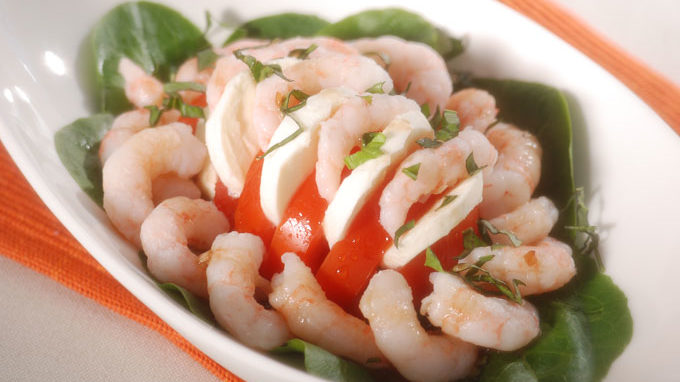 Ingredients
Frozen cold water shrimp, defrosted
1 cup
Tomatoes, vine riped
3 whole
Mini bocconcini cheese
6 pieces
Pinch of salt and pepper
To taste
Instructions
Wash and remove tomato stems. Cut tomatoes in two. Make incisions in tomatoes without cutting through.
Drain the bocconcini cheese and slice. Place slices in each tomato incision.
Divide salad mix evenly on plates and place one tomato half on top. Decorate with shrimp.
Coarsely chop the fresh basil and sprinkle over.
Assemble the vinaigrette and drizzle over the tomato, cheese and shrimp.