sea cucumber
Sea cucumbers harvested from the cold, clean and pristine waters along the Canadian east coast are considered a delicacy in many cultures. The sea cucumber is used either fresh or dried in various dishes, though the dried form is the most commonly used. Sea cucumbers are low in calories and fat and high in protein. They are packed with vitamins, minerals and antioxidants. Canada's sea cucumber processing facilities are registered to meet international quality assurance standards, ensuring you receive a healthy, safe, and high-quality product.
Availability
Harvest season varies by region. Product available year-round.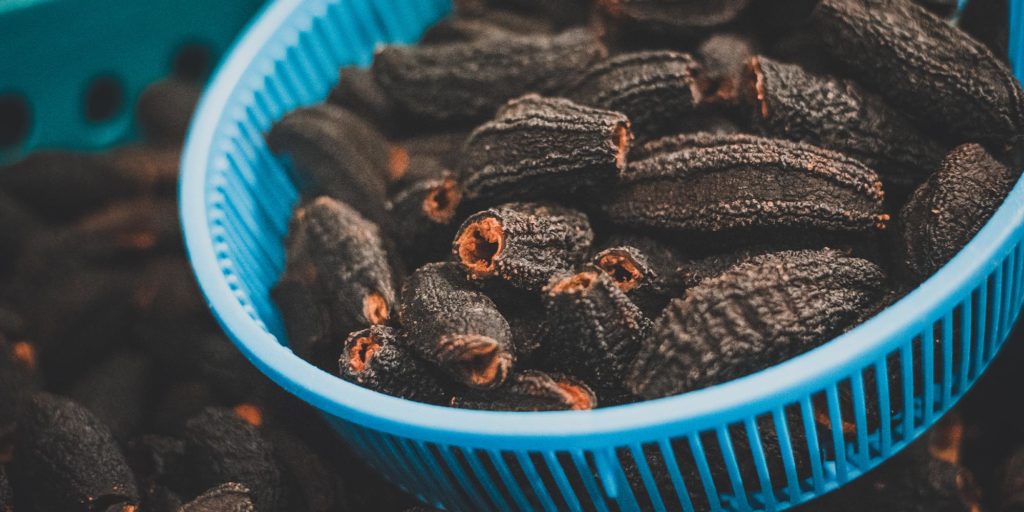 Sustainability and Certifications
All sea cucumbers are harvested under Canadian fisheries management regulations. All exporters are certified by the Canadian Food Inspection Agency (CFIA).
Catch Range
Northwest Atlantic (FAO 21)
Nutrition
| | |
| --- | --- |
| Calories | 54 |
| Fat | 0.3 g |
| Saturated | <0.1 g |
| Cholesterol | 3 mg |
| Sodium | 627 mg |
| Carbohydrates | 1.9 g |
| Protein | 11 g |
| Calcium | 46 mg |
| Potassium | 161 mg |
| Iron | 0.4 mg |
per 100 grams