blue mussels
Atlantic Canada is a leader in blue mussel production. These mussels are 100 percent natural, healthy, and delicious. They arrive fresh and "pot ready" at your door and are fully traceable from water to plate. One of the most sustainable seafoods, cultured blue mussels thrive in the hands of dedicated farmers in the pure and rich waters off Canada's east coast. No other shellfish is as easy to prepare or as versatile for enhancing a menu.
Availability
Available year-round
Product Forms
Live
Frozen in shell – in natural juice or flavoured sauce
Modified Atmosphere Packaging (MAP)/High Oxygen Pack (HOP)
Value-added specialty products
Sustainability and Certifications
Many mussel producers have eco-certifications including Best Aquaculture Practices (BAP), organically certified to the Canadian Organic Aquaculture Standards, BRC, and OceanWise. All exporters are certified by the Canadian Food Inspection Agency.
Catch Range
Northwest Atlantic (FAO 21)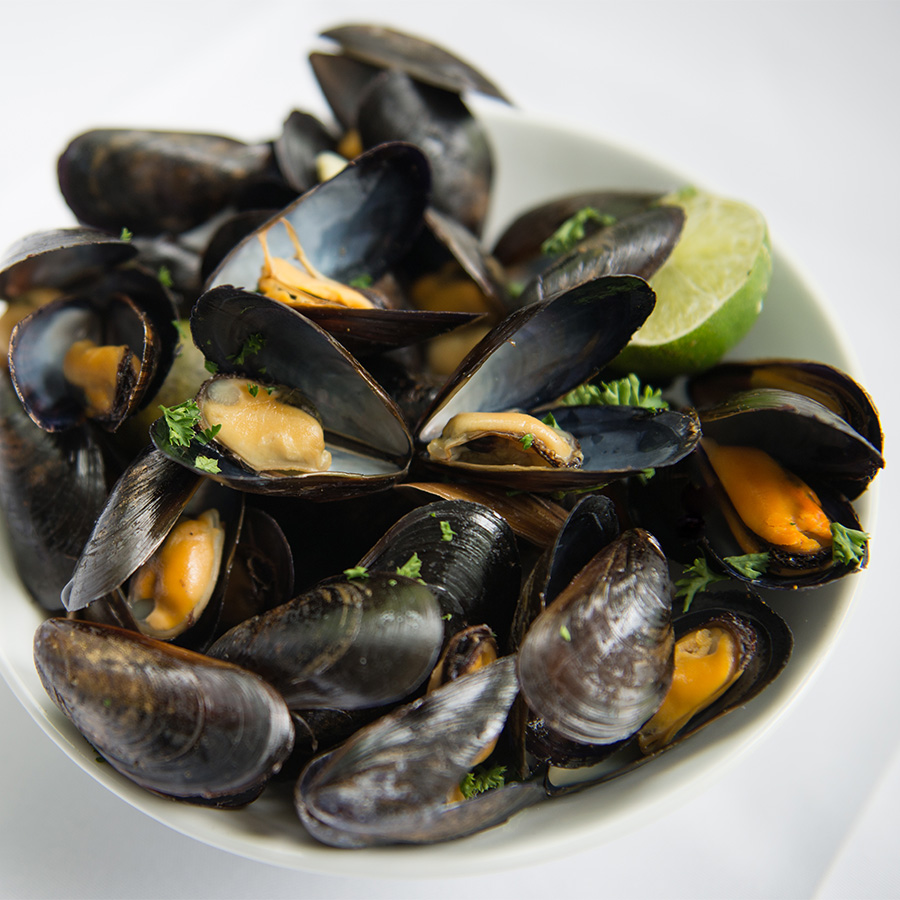 Prized for their consistent high quality and flavour, these world-famous mussels are available year-round for use in appetizers, salads, pastas, entrées, soups and chowders.
Nutrition
| | |
| --- | --- |
| Calories | 93 |
| Fat | 1.3 g |
| Saturated | 0.4 g |
| Cholesterol | 62 mg |
| Sodium | 238 mg |
| Carbohydrates | 4.2 g |
| Protein | 16 g |
| Calcium | 55 mg |
| Potassium | 206 mg |
| Iron | 3.4 mg |
per 100 grams
Health Benefits
Canadian Blue Mussels are very high in protein, Omega-3, vitamin B12 and C, but low in calories and saturated fat. They are also high in iron, zinc and full of antioxidants​.
Recipes
Gallery