lobster
Known as the "King of Seafood", over half the world's supply of North Atlantic lobster comes from the pure and icy waters of Canada's Atlantic Ocean. Prized for its hard-shelled and full-meat qualities, Canadian lobster is harvested by thousands of independent harvesters, and quickly shipped all over the world. About half of Canada's landed lobster is graded and shipped live and the rest is processed into high quality, fresh, and frozen products. The lobster fishery is carefully structured and managed to bring the highest quality lobster to market year-round.
Availability
Fishing season varies by region, but lobster is available year-round.
Product Forms
Live
Fresh cooked
Frozen cooked (whole, whole in brine, whole blanched, meat, other specialty products)
Frozen raw (whole, high pressure processed (HPP), splits, tails, other specialty products)
Cooked, frozen in brine
Canned
Value Added (paste, other products)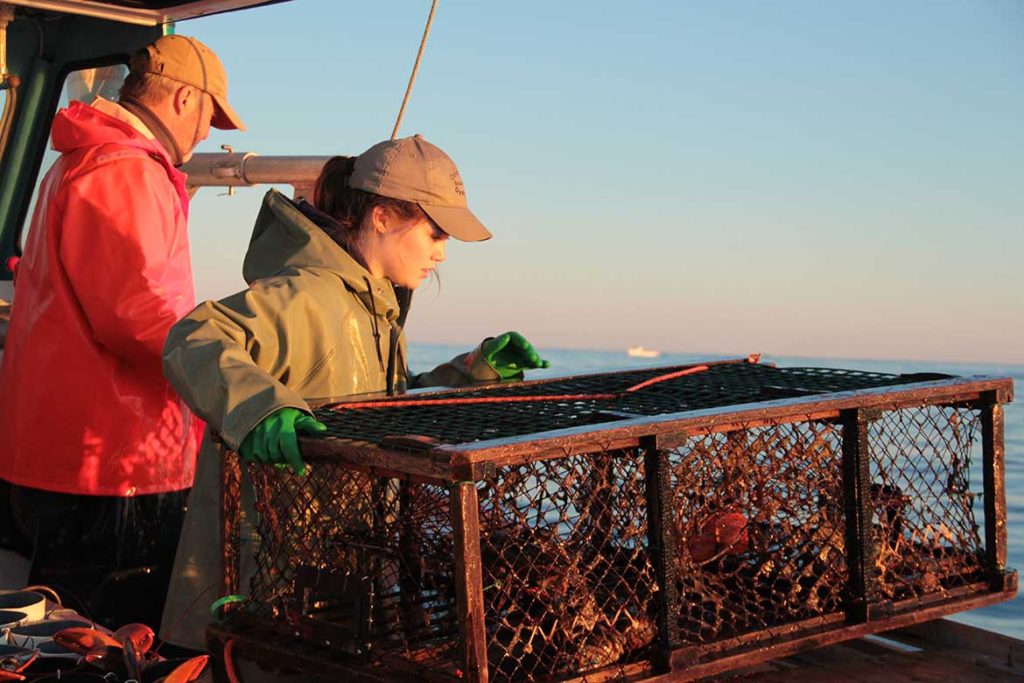 Sustainability and Certifications
Most of the lobster landed in Canada comes from fisheries that are Marine Stewardship Council (MSC) certified. Other lobster fisheries are involved in traceability programs. All exporters are certified by the Canadian Food Inspection Agency (CFIA).
Catch Range
Northwest Atlantic (FAO 21)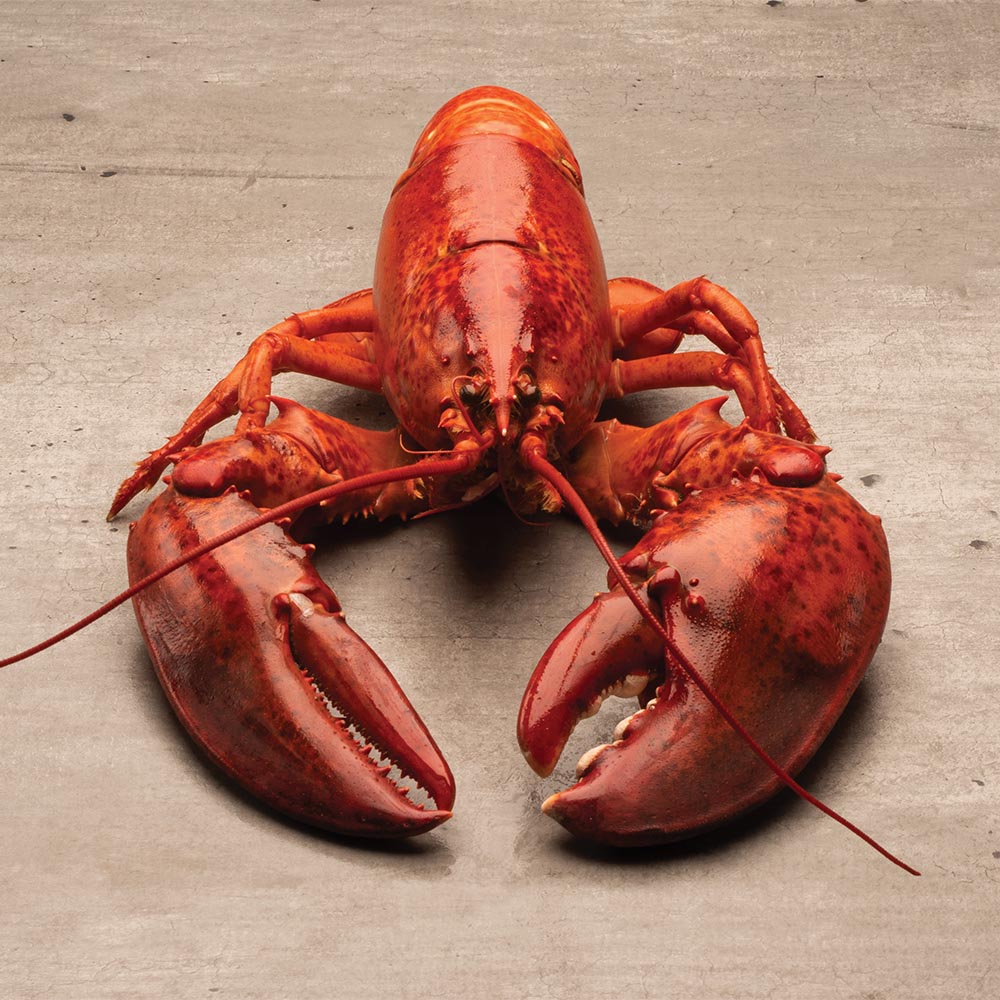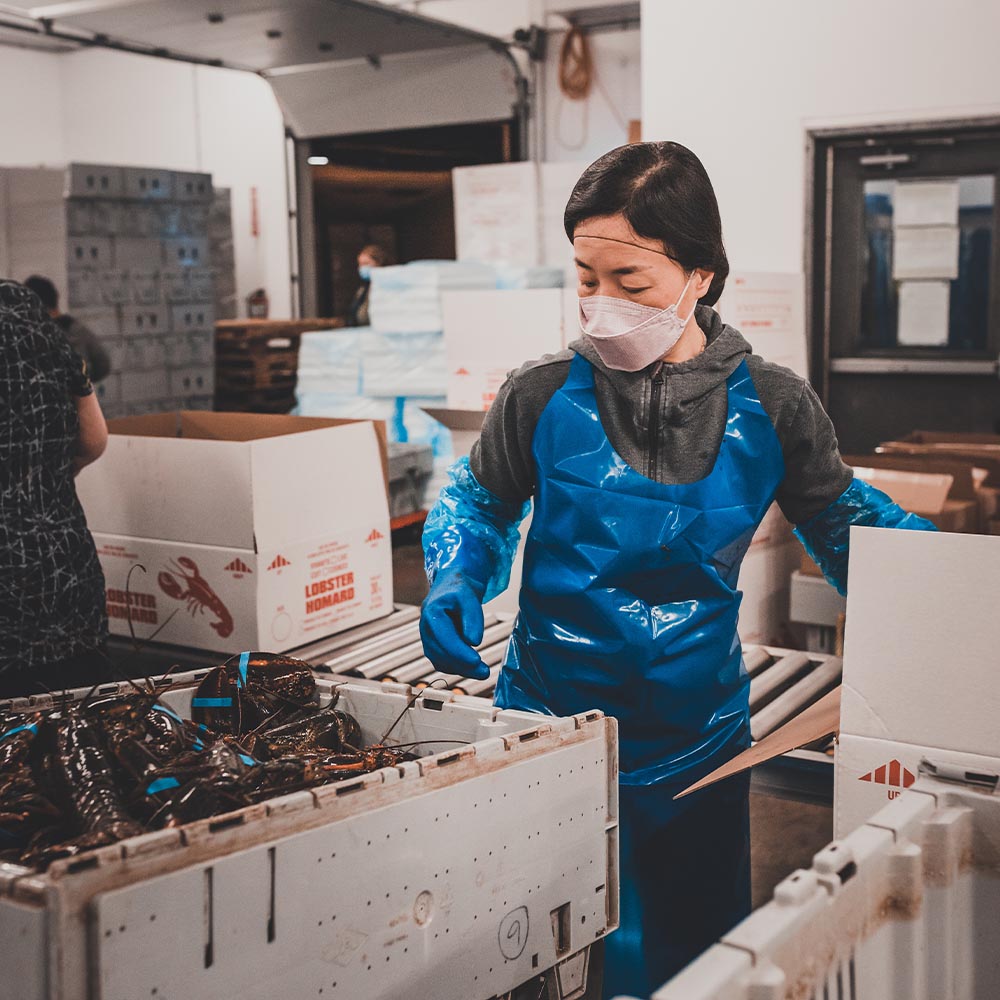 Responsibly harvested with the latest technology
Harvesters use traditional methods to fish lobsters. Traps are attached to a rope and a buoy, sent down and hauled in to retrieve the catch. Each lobster is pulled from the trap by hand, inspected and measured. Female lobsters bearing eggs as well as small lobsters are released to ensure the sustainability of this incredible natural resource.
Only a limited number of fishers are licensed to catch lobster. Each one has a specific number of traps that they can harvest, within a specific region and season. Canada is a world leader in its ability to identify and track all stages of the harvesting, production, processing and distribution of its lobster. New technology allows processors to quick-freeze whole cooked lobsters and processed lobster meat, while preserving the natural juices and flavours.
Nutrition
| | |
| --- | --- |
| Calories | 86 |
| Fat | 0.5 g |
| Saturated | 0.1 g |
| Cholesterol | 166 mg |
| Sodium | 320 mg |
| Carbohydrates | 0.6 g |
| Protein | 20 g |
| Calcium | 43 mg |
| Potassium | 233 mg |
| Iron | 0.1 mg |
per 100 grams
Health Benefits
Lobster is low in fat and carbohydrates while being high in protein. It contains less saturated fat, calories and cholesterol than many lean favourites. It is a high source of heart-healthy omega-3 fatty acids, and a good source of vitamins and minerals, including B12, copper, selenium and phosphorus.