atlantic salmon
With its melt-in-your-mouth texture and delicate flavour, Atlantic salmon is one of the world's most popular seafoods. It's delicious, nutritious and by far the top-selling species of salmon enjoyed around the world. Grown in the cold, clean waters of Canada's North Atlantic Ocean, this fish is known for its unparalleled quality and freshness. All salmon farming companies in Canada are certified to one or more third-party certification programs so consumers know they are purchasing high quality, sustainably produced salmon.
Availability
Available year-round
Product Forms
Fresh (Whole fish HOG, Fillets – skin on or skinless, portions, specialty products)
Frozen (Whole fish HOG, Fillets – skin on or skinless, portions, specialty products)
Smoked (Cold smoked, hot smoked)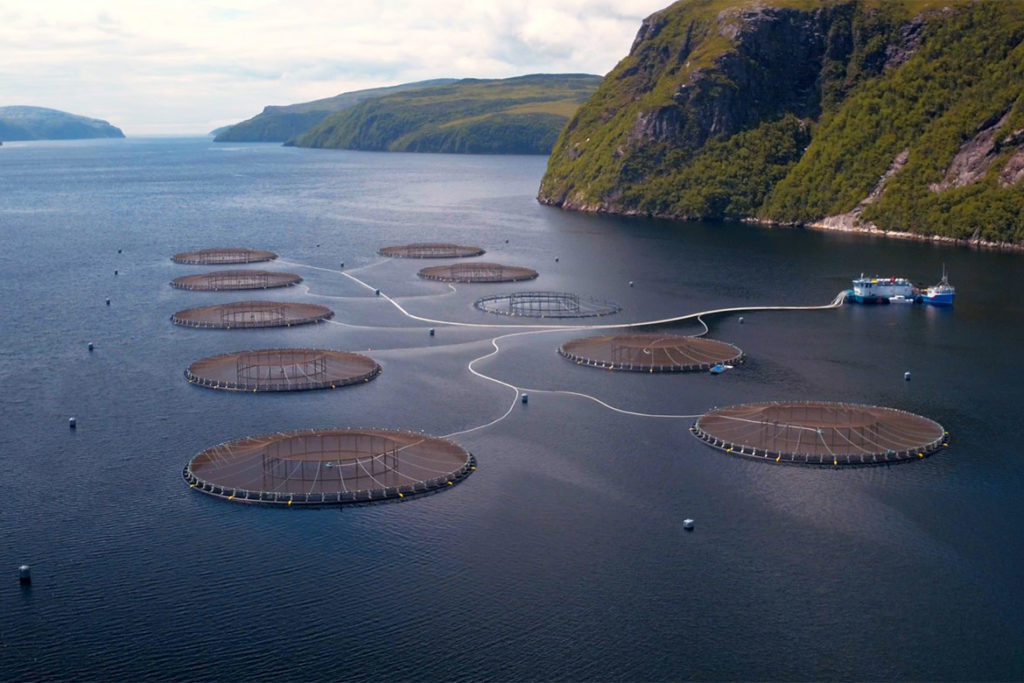 Farm-raised in their natural habitat
Farmers from small, coastal communities across Atlantic Canada grow salmon in the best place possible, their natural, native ocean. Salmon farmers have worked alongside traditional fish harvesters in Atlantic Canada's pristine waters for nearly forty years. Salmon grown in Atlantic Canada originate from the native fish that have been swimming in waters off the east coast of Canada for hundreds of thousands of years.
Atlantic salmon thrive in their natural habitat inside ocean pens where they have plenty of room to swim and follow their natural schooling behaviour. Nets, specifically designed for salmon farms, fully enclose the pens to protect the fish from predators. Farmers keep stocking densities low, with the salmon occupying less than four per cent of the space in their pens. This helps protect the health and welfare of the fish, leading to a healthier environment and a higher quality product.
Sustainability and Certifications
Most of the salmon grown in Atlantic Canada is 4-star Best Aquaculture Practices (BAP) certified, as well as Global Food Safety Initiative (GFSI) certified, which includes either BRC or SQF. All exporters are certified by the Canadian Food Inspection Agency (CFIA).
Catch Range
Northwest Atlantic (FAO 21)
Nutrition
| | |
| --- | --- |
| Calories | 250 |
| Fat | 19 g |
| Saturated | 4.3 g |
| Cholesterol | 81 mg |
| Sodium | 30.8 mg |
| Carbohydrates | 0.4 g |
| Protein | 20 g |
| Calcium | 45 mg |
| Potassium | 369 mg |
| Iron | 0.3 mg |
per 100 grams
Health Benefits
Whether grilled, baked, poached or smoked, Atlantic salmon is one of the most nutritious foods you can eat, packed with Omega-3 fatty acids. Eating farmed salmon can help prevent heart disease, lower cholesterol and blood pressure, boost your brain function and reduce the risk of cancer, stroke, depression, Alzheimer's disease, arthritis, Crohn's disease and asthma.